The Foundry boss will succeed David Abraham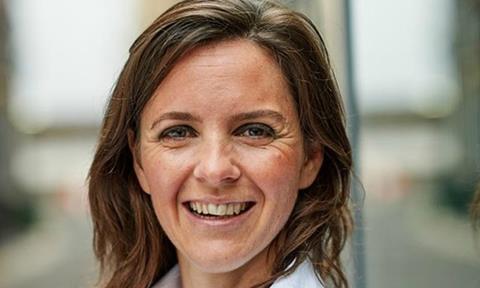 The Foundry boss Alex Mahon has been appointed chief executive of Channel 4.
Mahon, who will replace outgoing chief executive David Abraham, was appointed chief executive of special effects firm Foundry in 2015, after stepping down as Shine Group chief executive. She led the super-indie for three years after taking over from Liz Murdoch in 2012.
Mahon becomes the broadcaster's first female boss.
C4 chair Charles Gurassa described her as "an outstanding leader" and "highly experienced chief executive".
"She brings an impressive combination of relevant experience and is brilliantly placed to help steer Channel 4 through the competitive challenges and opportunities ahead," he added.
Mahon said C4's remit "to innovate and appeal to young and diverse audiences [is] more important than ever."
"I'm incredibly proud to be joining Channel 4 and bring to it experience both of leading creative organisations at scale and dealing with an environment of constant technological change," she added.
Mahon will take over from Abraham in the autumn, with an exact start date yet to be confirmed.
The appointment comes after C4 chief creative officer Jay Hunt, who was previously thought to be a frontrunner for the chief executive role, is to leave the broadcaster in September.
This article first appeared on Screen's sister publication Broadcast.