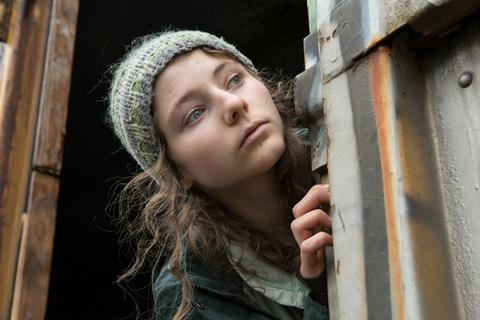 The competition jury of the 64th Taormina Film Festival will be led by Italian producers Martha de Laurentiis, Donatella Palermo, Eleonora Granata, and Adriana Chiesa Di Palma, and actor -director -producer Maria Grazia Cucinotta.
The festival will take place from July 14-20 in Sicily.
International titles screening in competition include Debra Granik's Leave No Trace, Dario Pleic's Home and Andrzej Jakimowski's Once Upon A Time In November. The main selection also includes world premieres of new Italian features by Nino Monteleone (Be Kind), Cristiano Anania and Salvatore Esposito (L'Eroe) and Antonello Grimaldi (Restiamo Amici).
"This year, the festival is honouring films directed by women along with strong social themes from immigration, to violence against women, to refugees," said co-artistic directors Silvia Bizio (formerly a US consultant to the festival) and Gianvito Casadonte of their first line-up. "This is another reason why we chose a jury made up of only women producers and actresses."
The Taormina Arte Awards will be presented to the in-competition films for best director, best producer, best screenplay, best actor and best actress.The Golden Tauro Awards are presented outside of the competition. The only in-competition film to win a Golden Tauro will be for best picture.
The festival is also hosting a tribute to Italian producer-director Carlo Vanzina who died this week (July 8).
International guests expected in to attend include Marion Cotillard, Terry Giliam and Rupert Everett.
IN COMPETITION
Be Kind (It) Dir: Nino Monteleone
Home (Cro) Dir: Dario Pleic
Ice Cream and the Sound of Raindrops (Jap) Dir: Daigo Matsui
It Will be Chaos (US-It) Dirs:Lorena Luciana and Filippo Piscopo
L'Eroe (It) Dirs: Cristiano Anania, Salvatore Esposito
Leave No Trace (US) Dir: Debra Granik
Mare di grano (It) Dir: Fabrizio Guarducci
Once upon a Time in November (Pol) Dir: Andrzej Jakimowski
Restiamo Amici (It) Dir: Antonello Grimaldi
Road to the Lemon Grove (Can-It) Dir: Dale Hildebrand
Seguimi (It) Dir: Claudio Sestieri
Tatterdemalion (US) Dir: Ramaa Mosley
OUT OF COMPETITION
Angel Face (Fr) Dir: Vanessa Filho
Army of One (US) Dir: Larry Charles
Dark Crimes (US) Dir: Alexandros Avranas
Gotti (US) Dir: Kevin Connolly
Ocean's Eight (US) Dir: Gary Ross
The Tale (US) Dir: Jennifer Fox
Transfert (It) Dir: Massimiliano Russo
Trauma is a Time Machine (US) Dir: Angelica Zollo