CREATIVE WEEK: All3Media is eyeing further acquisitions in the coming months after bolstering its stable with Penny Dreadful producer Neal Street two months ago.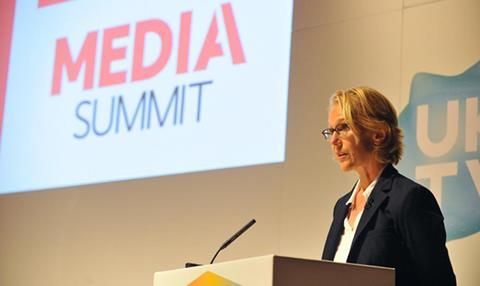 Speaking at Screen publisher MBI's Creative Week conference in London, All3 chief executive Jane Turton said the super-indie's owners Discovery and Liberty Global had super charged its acquisitions push.
"We have two or three start-up conversations we're having with our owners, and we have another couple of acquisitions we'd dearly like to complete in the next few months. They [joint owners Discovery and Liberty Global] are being very supportive of those," she said.
The Neal Street takeover represented All3's first straight acquisition since it bought Optomen and One Potato Two Potato for £40m in 2010.
On the day ITV took full control of Poldark producer Mammoth, Turton talked up the benefits of consolidation:
"When you look at the investment case it's about IP, people and long-term growth. Our investors have a long-term horizon. Their understanding of content and media is good. We speak the same language.
"Wherever money comes from is a fundamentally good thing. That money will be used to invest in British production and employ more people. That has to be good."
Turton described the impact on the UK of an increasingly globalised TV business: "56% of our production revenue now comes from overseas production. That has grown dramatically over the last couple of years. A quarter of our production revenue comes from the US."
She added: "From the data I have found 30% of the UK production sector revenue now comes from outside the UK."
While the UK tax breaks and a growing number of co-productions are key to strengthening UK companies, emerging format-hungry markets such as China - where All3 has five shows on air - are also key to growth, Turton said.
"The audience numbers are mouth-watering. Our US format Are You Normal sold to Chinese VOD platform Tencent and delivered 330m views over the 10-episode series. 45% of those people watched on mobile or tablet," she explained.
Turton also used her address to send a message to new culture secretary John Whittingdale.
"A polite message to John Whittingdale: hands off the terms of trade, they work so leave them alone…Also, we'd like the BBC to be as open as possible to the independent sector as a buyer of our programmes. The more we can sell in this country the better. We like competition."