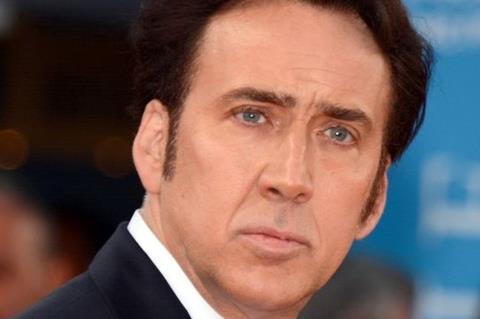 The UK's Altitude Film Entertainment is producing, financing and handling international sales on Gabe Polsky's frontier adventure Butcher's Crossing heading into this week's Pre-Cannes Screenings.
Polsky and Liam Satre-Meloy adapted the screenplay from the novel by John Williams exploring man's relationship with nature and focuses on a little-known chapter in US history.
When a young Harvard dropout seeks fortune in the West by teaming up with buffalo hunters led by Miller (Cage), they embark on a harrowing journey that places their lives and sanity at risk.
Production is earmarked to commence in October in the US. Altitude will distribute directly in the UK and Ireland.
Polsky, Molly Conners of Phiphen Pictures, and Will Clarke and Andy Mayson of Altitude Film Entertainment are producing with Nicolas Cage's Saturn Films. David Gallego, whose credits include Embrace Of The Serpent and Birds Of Passage, will serve as cinematographer, and key collaborators include wildlife conservation charity Defenders Of Wildlife and US adventurer and writer Steve Rinella.