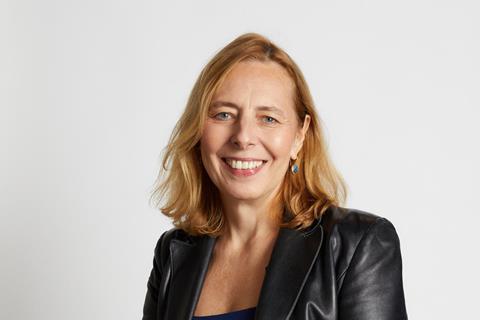 Amazon Prime Video has signalled its ambition to work closely with the French film industry by signing a four-year agreement with France's film industry unions to support independent projects and promote gender and ethnic diversity, and unveiling a slate of original projects and acquisitions.
The signatories to the ground-breaking deal included audio-visual producers union the USPA, independent producers union, the SPI and author's rights group the SACD. Under the terms of the agreement, Prime Video agreed to invest 85% of its financing into local French production and support a "diversity of audio-visual genres" with minimum of 13% of its total spending in documentaries, animation and live performances, up from its present 6%.
Amazon also committed to increasing the proportion of its audio-visual investment to 70% in independent production. The agreement also underscored the streamer's pledge to "promoting parity and the fights against all forms of discrimination" and reinforce their commitment to eco-conscious production.
"We have a double approach, to be very anchored locally and also bring French culture abroad," said Prime Video France's country manager Brigitte Ricou-Bellan at a 'partners' dinner' in Paris earlier this week. She said the platform is looking for projects to appeal to the "different tastes" of its subscribers complete with "an eclecticism of themes and genres" and an emphasis on "female directors and writers."
Ricou-Bellan said Amazon France's catalogue is composed of 40% French and European titles and "still growing." She added: "Our ambition is to make to make Prime Video a house of creation."
She gave details of new original film Sentinelle, the latest title from ubiquitous French actor-director-writer Jonathan Cohen of Netflix series Family Business and upcoming Pathé mega-budget Asterix & Obelisk. Cohen stars as a tough cop on Reunion Island who leads a double life as a singer. It is produced by 22h22 and Les Films Entre 2 and 4. Prime Video will roll out the French-language film in more than 240 territories worldwide in 2023.
Amazon Prime France also unveiled the cast and first -look images for its Amazon Original series Killer Coaster that stars Alexandra Lamy alongside her sister Audrey and daughter Chloe Jouannet. The series is created and written by Thomas Mansuy and Nikola Lange, directed by Lange and produced by Vacarme's Kabo Productions and Asacha Media Group.
"We want to show our ambition on screen with both local content and films and series that can have international reach," said Thomas Dubois, head of orignals at Amazon Prime Video France. Dubois. He added, "diversity, inclusion and representation" are important and that the original productions aim to "create heroes and heroines we aren't used to seeing on screens" and "we always want to surprise viewers."
He said he hopes local talent and producers will come to them "to make possible ideas they thought were impossible."
Prime Video's French-language action feature Overdose from director Olivier Marchal has become the most-viewed non-English language Amazon Original content worldwide. Launched on the platform on November 4, the Gaumont-produced film follows the head of the Toulouse police narcotics squad forced to collaborate with the head of the local criminal police to stop a Franco-Spanish crime and find the murderer linked to the case.
The streamer's first-ever original French-language title Melanie Laurent's The Mad Woman's Ball recently won an International Emmy for its leading actress Lou
De Laâge. Produced by Alain Goldman and Axelle Boucai at Légende Films, the psychological thriller is set in the late 19th Century in a women's asylum. It premiered at Toronto in September.
Amazon has also reteamed with Legende for Nicolas Bedos' first series Alphonse. It stars Jean Dujardin, Charlotte Gainsbourg, Nicole Garcia and Pierre Arditi. Bedos' latest film Mascarade premiered out of competition at Cannes and is now on theatrical release in France , garnering 800,000 admissions to date in five weeks for Pathe.
Prime Video France is also investing in local-language acquisitions that will stream exclusively in France in 2023. They include Olivier Abbou's Drone Games,about a lonely teenager who gets caught up in a series of drone-fueled robberies with an anarchist gang. It features breakout star of France TV's About Sasha Angèle Metzger among a cast of local talent.
The film is produced by Mediawan-owned White Lion Films and Jack N'a Qu'un Oeil.
The company has also acquired French rights to Eloise Lang's La Graine (The Seed) about a same-sex couple who travel to Belgium with the hopes of having a child produced by Pathé and Les Films du Cap.
Ricou-Ballan said Prime Video France is still finding its footing in France and continuing to look for new ways of working at home and abroad. "We're still a young service. It's the beginning of the adventure for us."