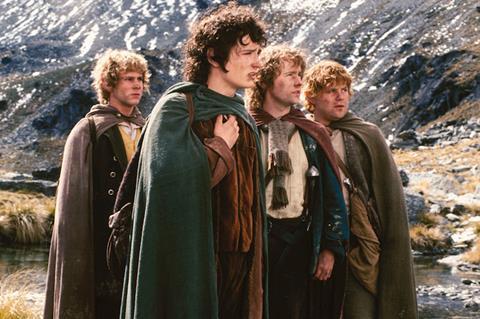 Jezz Bezos has struck a massive blow in his bid to challenge HBO and its Game Of Thrones behemoth as it emerged that Amazon is paying close to $250m for global TV rights to The Lord The Rings with a multi-season commitment.
The streaming platform is understood to have snapped up J.R.R. Tolkien's property before there is any concept art or creative elements attached. The upcoming Amazon Prime Original will explore new storylines preceding Tolkien's first book in the trilogy, The Fellowship Of The Ring.
Amazon Studios will produce the Middle Earth saga in cooperation with the Tolkien Estate and Trust, HarperCollins and New Line.
"The Lord Of The Rings is a cultural phenomenon that has captured the imagination of generations of fans through literature and the big screen," Sharon Tal Yguado, head of scripted series for Amazon Studios, said.. "We are honoured to be working with the Tolkien Estate and Trust, HarperCollins and New Line on this exciting collaboration for television and are thrilled to be taking The Lord Of The Rings fans on a new epic journey in Middle Earth."
Matt Galsor, a representative for the Tolkien Estate and Trust, and HarperCollins, added: "We are delighted that Amazon, with its longstanding commitment to literature, is the home of the first-ever multi-season television series for The Lord Of The Rings. Sharon and the team at Amazon Studios have exceptional ideas to bring to the screen previously unexplored stories based on J.R.R. Tolkien's original writings."
Amazon customers named The Lord Of The Rings their favourite book of the millennium in 1999 and the trilogy was voted Britain's best-loved novel of all time on BBC's The Big Read in 2003.
The acclaimed theatrical adaptation by New Line and Peter Jackson earned a combined gross of nearly $6bn worldwide. With a cast that included Elijah Wood, Viggo Mortensen, Ian McKellen, Liv Tyler, Sean Astin and Orlando Bloom, The Lord Of The Rings trilogy garnered a combined 17 Oscars, including best picture.