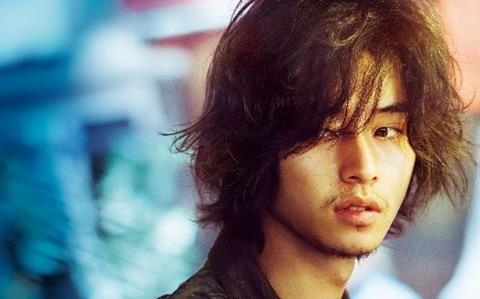 Isao Yukisada's Theatre: A Love Story will be released simultaneously in Japanese cinemas and on the Amazon Prime Video streaming platform on July 17, marking the first time that Amazon has released a film day-and-date with theatres in Japan.
Amazon is making the film available in 200 countries and territories worldwide. Starring Kento Yamazaki and Mayu Matsuoka, the film is a live-action adaptation of comedian Naoki Matayoshi's second novel Gekijo. Matayoshi won the Akutagawa Prize in 2015 for his first novel Hibana, which was adapted into a series by Netflix.
"The number of theatres to air the movie has decreased to 20 mini-theatres, including Euro Space. However, it will be available on Amazon Prime Video globally at the same time," explained Isao in a statement.
"The release timing was postponed due to Covid-19. As we face the challenges of not being able to make the best situation for the release, Amazon offered to stream the film for greater audience reach and respected our will to release in local theatres."
Theatre: A Love Story follows a scriptwriter and director of an avant-garde theatre company and his relationship with a fashion student who supports his dreams when the theatre is failing.
The film is produced by Shunsuke Koga and executive produced by Naohiko Sakamoto. Isao has credits including Go (2001), Parade (2009) and River's Edge (2018), which played in Panorama at the Berlinale.
Amazon has also produced original content in Japan, such as Hitoshi Matsumoto Presents Documental, Shonan Junai Gumi and The Bachelor Japan.