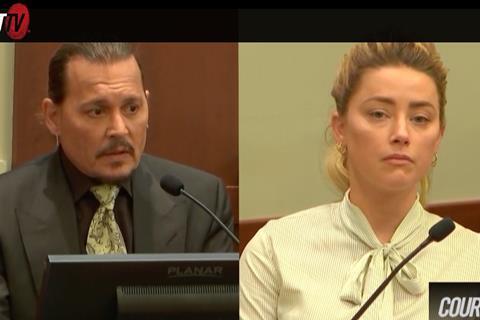 Amber Heard's attorney has said her client intends to appeal yesterday's (June 1) defamation trial ruling that found almost unanimously in favour of ex-husband Johnny Depp.
Speaking on the Today show Elaine Charlson Bredhoft said the process of the six-week trial "demonised" Heard and was "lopsided" due to the extensive coverage on social media.
Dubbed the trial of the century, the hearing was live-streamed on Court TV. It resulted in a victory for Depp in all three counts in his case after the seven-person jury found Heard defamed him in her 2018 op-ed in The Washington Post in which she spoke about being abused but did not mention Depp by name.
The jury found Depp defamed Heard on one point in her countersuit. Depp was awarded $10m in compensatory damages and $5m in punitive damages, which the Virginia judge reduced to $350,000 in compliance with statutory caps.
Heard was awarded $2m in compensatory damages. Bredhoft said her client would not be able to pay the damages and had "excellent" grounds for appeal.
Depp, who lost a UK defamation case against The Sun in 2020 after the newspaper called him a "wife beater", was not in court in Fairfax County on Wednesday for the verdicts. He is understood to be in the UK where he has been performing on stage with guitarist Jeff Beck.