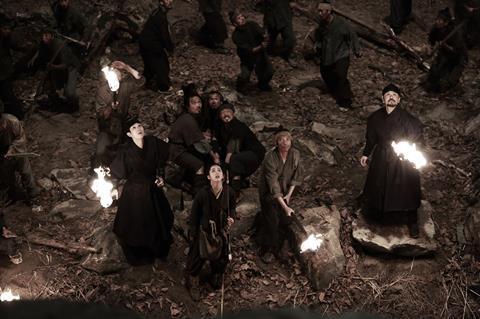 AMC Networks' Shudder platform has pounced on South Korean creature feature Monstrum, which Seoul-based sales agent Finecut has also pre-sold to a slew of other territories.
AMC Networks has picked up rights for North America and the UK, including Ireland, to the film, directed by Huh Jong-ho and starring Kim Myung-min (Pandora), Choi Woo-shik (Train To Busan) and K-pop star Lee Hye-ri.
The film, which is in post-production, has also gone to Singapore, Malaysia, Brunei and Indonesia (Clover Films), Taiwan (Moviecloud), Thailand (Mono Film), Vietnam (Blue Lantern) and the Philippines (Rafaella Films International).
In addition, Koch Media has acquired the film for Germany, Austria and Switzerland (excluding French and Italian speaking pay-TV), while Emphasis has taken worldwide inflight rights.
Set during the outbreak of an epidemic in the Chosun Dynasty, the film follows a military official, his daughter and a team of warriors who band together to fight off a man-eating beast.
Backed by Cineguru/Kidarient and produced by Taewon Entertainment, the film is scheduled for a wide release in South Korea in autumn 2018.
Finecut is also handling sales on Lee Chang-dong's Cannes Competition title Burning and animated feature Red Shoes And The Seven Dwarfs, which features voice talent such as Chloë Grace Moretz and Sam Clafin.