Plus: Production wraps in Canada on 'The Stakelander'; and more…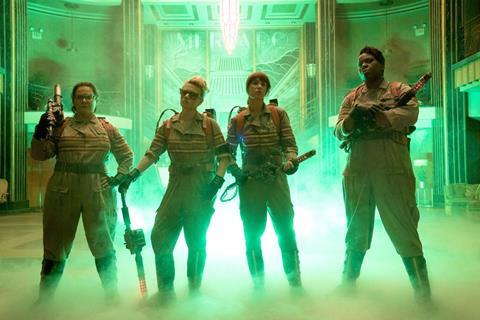 Upcoming Hollywood releases Ghostbusters, The Legend Of Tarzan, and Mr. Church will screen at the 14th Ischia Global Film and Music Festival, which runs from July 10-17.
"We are truly pleased and excited that our friends at Warner Bros. Pictures and Warner Bros Italy have chosen to screen three of their most important summer releases at Ischia Global," said festival founder Pascal Vicedomini.
The festival will honour Bruce Beresford with the Ischia Legend Award. Beresford directs the Cinelou films production Mr. Church.
Revolution has acquired from Dallas-based Tango Films worldwide rights to five titles produced by GK Films: Hugo, The Tourist, Edge Of Darkness, The Rum Diary, and The Young Victoria.
The National Association Of Latino Independent Producers will present their annual NALIP Latino Media Awards on June 26 at the NALIP Media Summit in Hollywood. Oscar-winning director Juan José Campanella, who won the best foreign language film award in 2010 for The Secret In Their Eyes, will receive the Industry Pioneer Award. Honourees include Aubrey Plaza, Alice Braga, Tony Plana and Lisa Garcia Quiroz.
Dark Sky Films, Glass Eye Pix, and SyFy have wrapped production in Saskatchewan on The Stakelander, the follow-up to 2010 horror film Stake Land. Dan Berk and Robert Olsen direct the SyFy original, and Peter Phok, Larry Fessenden and Greg Newman produce. Nick Damici and Connor Paolo reprise their roles as vampire hunters.
Acorn Media Enterprises has joined BBC ONE and A+E Studios on The Witness For The Prosecution as US co-production partner. Acorn Media Enterprises has secured rights to the Agatha Christie adaptation for the US, Canada, the UK, Ireland, Australia and New Zealand.
Factory 25 has acquired rights to Bingham Bryant's For The Plasma. The lo-fi mind-bender premiered at BAMcinemaFest and will open on July 21 at Anthology Film Archives in New York and July 29 in Chicago at Facets Cinematheque followed by a nationwide theatrical roll-out. Factory 25 plans a July 22 digital release.
Content creators Gunpowder & Sky has partnered with digital company Supergravity Pictures and Jerome Sable and Nicholas Musurca to produce a thriller set against the world of skaters and extreme street stunt performers. Sable will direct from the screenplay he is writing with Musurca.
The 53rd Annual CAS Awards will take place on February 18, 2017. The Cinema Audio Society made the announcement on Tuesday.
Sarah Polley will direct from her screenplay the six-hour mini-series Alias Grace for Halfire Entertainment, CBC and Netflix. The story is based on the true account of Grace Marks, an Irish immigrant and servant convicted of murdering her employer in Canada in the mid-19th Century. Production will kick off in Ontario in August and CBC will broadcast the show in Canada, while Netflix will stream everywhere else worldwide.