Edwards, a producer on Asante's debut feature A Way Of Life and the first chairman of Ffilm Cymru Wales, has died aged 68.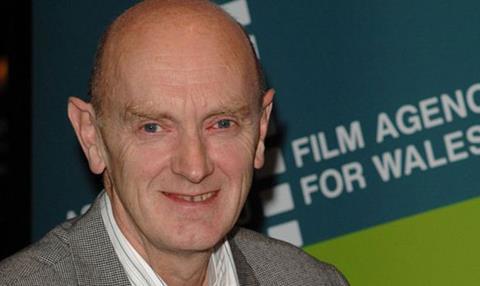 Industry have paid tribute to director and producer Peter Edwards, who has died at the age of 68.
Jones was the first chairman of Ffilm Cymru Wales, the country's film promotion agency, and was a producer on features including Amma Asante's 2004 debut A Way Of Life, which won four Welsh BAFTAs and the Carol Foreman Award for the Most Promising Newcomer at the 2005 BAFTAs.
Belle and A United Kingdom director Asante wrote on her Facebook page:
"I am so so sad today to hear that Peter Edwards, the man who gave me my break in film has passed away. I can't get rid of the lump in my throat. It would take any essay to outline everything he creatively gifted to me. Needless to say, there would be no A WAY OF LIFE without him. No BAFTA. No newcomer awards. No BELLE. No WHERE HANDS TOUCH - possibly even no A UNITED KINGDOM. With the encouragement, trust, guidance and creative freedom he gave me, he allowed my voice as a filmmaker to be born. I will never forget him - his wisdom or his kindness, and I hope some part of his legacy will always be evident in my work. Thanks so much, Peter. You will never know how grateful I am. Rest in perfect peace."
Edwards was also the head of drama at ITV Wales and was one of the launch directors on BBC soap EastEnders when it began in 1986. He also developed drama at Welsh broadcaster S4C.
As reported by the BBC, S4C chair Huw Jones said: "He had a strong commitment to film and to the efforts to develop and promote Welsh and Welsh-language films…He believed that films held a deeper worth than purely entertainment, and that it played an important role in building and defining a nation and society."
Ffilm Cymru Wales chief executive Pauline Burt added to the tributes by saying: "He is a man who cared deeply and dedicated his life to getting unheard voices heard, both in-front of and behind the camera. He was a personal support to the team here and to many, many writers, directors, producers, actors, crew, friends and family, and he will be deeply missed."