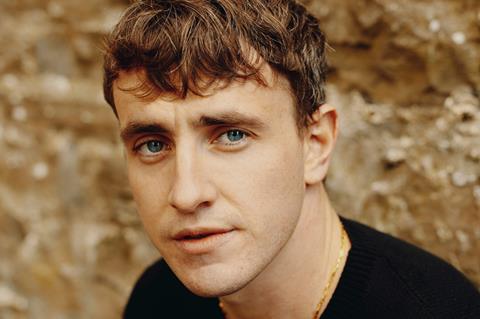 Andrew Haigh is to direct Andrew Scott, Paul Mescal, Claire Foy and Jamie Bell in Strangers, with the UK's Blueprint Pictures producing for Searchlight Pictures and Film4.
Production has already begun in the UK.
Haigh wrote the film's script, loosely based on the 2003 novel of the same name by Japanese writer Taichi Yamada. The story follows a screenwriter (to be played by Scott) who, after an encounter with a mysterious neighbour, is pulled back to his childhood home where he discovers his long-dead parents looking the same as they did 30 years before.
Graham Broadbent and Pete Czernin are producing for Blueprint, along with Sarah Harvey. Blueprint's Ben Knight and Diarmuid McKeown are executive producing, together with Ollie Madden, Daniel Battsek and Farhana Bhula for Film4. Release plans have not yet been revealed.
Haigh most recently wrote and directed BBC miniseries The North Water and feature Leon On Pete, for A24 and Film4. His 2015 breakthrough 45 Years, also backed by Film4, won the Edinburgh festival's best British film award and earned an Oscar nomination for co-star Charlotte Rampling.