EXCLUSIVE: Only a handful of exhibitors will be able to screen Ang Lee's anticipated drama as the director intends.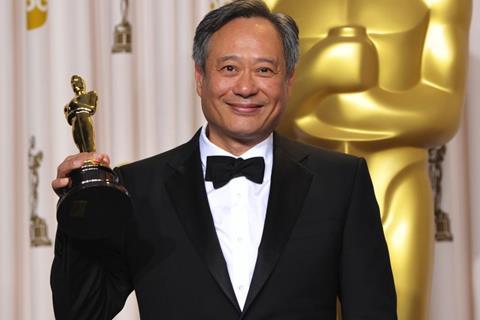 When Ang Lee's Billy Lynn's Long Halftime Walk goes on release in November only a handful of exhibitors will be able to screen it as the director intends.
The TriStar Pictures war comedy-drama, starring Kristen Stewart, Vin Diesel, Steve Martin and Screen Star of Tomorrow Joe Alwyn in the title role, is the first to be shot in a combination of 4K resolution in stereo 3D and at 120 frames a second (fps) - a bold specification that exceeds all DCI compliant presentation systems.
The Oscar-winning director, who previously pushed the boundaries of 3D with Life Of Pi, spoke last year at CinemaCon about shooting at 120fps, which was in part chosen as a means to immerse viewers in Billy Lynn's combat scenes.
"What Ang Lee is aiming for cannot be done on any DCI-compliant equipment today," said David Hancock, director, head of film and cinema, IHS Technology, who was speaking to Screen as part of an upcoming feature on flm specifications.
"The latest [projectors] can show 4K 60fps but if you wanted to show Lee's movie in 3D you would need two of them [one for each eye of the 3D view]."
Digital Cinema Packages (DCP's) can be made in 4K 3D 120fps but they are non-compliant and there is not a DCP player or Intergrated Media Block (IMB) - a server necessary to throughput the data - capable of handling that right now.
Preview
Lee is set to screen a 15-minute preview of the film in its fullest specification on Saturday (April 16) at the SMPTE Future of Cinema Conference in Las Vegas. The screening is made possible by a specially modified arrangement of an IMB with dual Christie Mirage projectors.
"This is the only projector capable of doing this and you need two to make it happen," confirmed Christie Digital's senior director, product management, Don Shaw.
"Our solution is not intended for cinemas but for theme parks."
"No current technology in the market can do 4K 3D at 120fps per eye," added Oliver Pasch, sales director, Digital Cinema Europe, Sony Professional Solutions Europe. "No system has the necessary bandwidth."
There are reports that Texas Instruments is developing technology to upgrade projectors to play the format and there is work being done on more efficient compression algorithms to improve the efficiency of systems without damaging the overall image quality.
"The bottom line is that we will need adoption of these better encoders and upgrades to the projection systems to get to the point where 120fps 3D 4K can be distributed as a playable DCP," commented Richard Welsh, chair of the SMPTE Future of Cinema Conference.
High frame rate
High frame rate (HFR) filmmaking gained a high profile push with New Line Cinema / MGM's The Hobbit franchise, directed by Peter Jackson in 2012.
The effect, which in the case of The Hobbit doubled the traditional 24fps at which film is shot and presented to 48fps, eradicates motion blur to deliver a crisp hyper-realistic look.
Ahead of that film, and anticipating a glut of HFR content, exhibitors upgraded select screens at a cost of $6,000-$10,000 per screen with HFR technology.
In figures supplied by IHS, at the end of 2015 there were 162,000 cinema screens worldwide of which 149,000 are DCI compliant digital screens and of which 74,000 are 3D.
However, the number of installed projectors capable of showing HFR content is harder to quantify since there is no data source on this, according to Hancock.
Estimates range from as low as 3,000 screens, which upgraded to show The Hobbit, to as many as 60,000 screens worldwide today which are equipped with the latest projection systems.
However, the maximum that Sony digital cinema projectors and the DLP systems of NEC, Christie and Barco can playback is 2K 3D 60fps or 4K 3D.
Released in several formats
The likelihood is that Billy Lynn's Long Halftime Walk will be released in several formats including 2K 3D 48fps, the same specification as The Hobbit, with just a handful of specialist venues outfitted with non-DCI compliant technology to screen Lee's ultimate vision.
"Lee is pushing the boundaries by trying to show what could be done. But there is no business model to get the film [at its maximum creative intent] into the hands of exhibitors," said Shaw.
Lee's comedy war drama, adapted by Simon Beaufoy and Jean-Christophe Castelli from the novel by Ben Fountain, centres on a heroic infantryman's final hours before he and his fellow soldiers return to Iraq.
In 2014, filmmaker and VFX artist Douglas Trumbull presented his short sci-film UFOTOG at the IBC trade show in 4K 3D 120fps on dual Christie projectors.
Trumbull is developing a system called MAGI for processing content to that high specification and is seeking to licence the technique to studios.
TriStar parent Sony Pictures declined to comment for this article.
Screen International will explore this issue in greater detail in an upcoming ScreenTech feature on film specifications.