Angry Birds beat Captain America to the top spot; Divergent opened in third.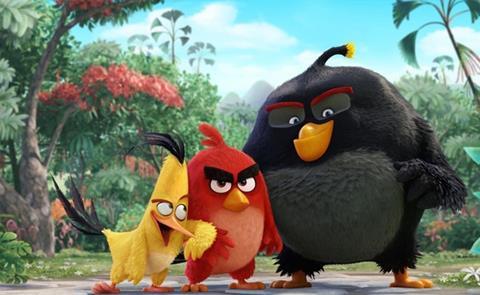 The Angry Birds Movie flew to the top of the Chinese box office in the week of May 16-22.
Sony's animated adaptation of the bestselling mobile app game soared to $30.05m from its first three days. Its opening day of $8.14m on Friday was almost as big as its US debut; it was also China's biggest opening day for an imported animation in 2016.
After ruling the weekly chart for two weeks, Captain America: Civil War was relegated to the second position with $22.29m. Currently Disney's third highest grossing film ever in China, it has now amassed $177.67m after 17 days.
The Divergent Series: Allegiant opened in third place with $9.85m from its three-day debut weekend. Last year, the franchise's second instalment, The Divergent Series: Insurgent, grossed $18m from its entire run.
It was followed by three neck-and-neck holdovers: Song Of The Phoenix with $5.69m for $9.73m after 17 days; Finding Mr Right: Book Of Love with $5.66m for $116.04m after 24 days; and Criminal with $5.24m for $13.16m after 10 days.
Night Peacock opened in seventh with $3.81m from its first three days. The Chinese-French co-production is a romance drama by Balzac And The Little Chinese Seamstress director Dai Shijie and starring Liu Yifei and Liu Ye.
Rounding out the weekly top 10 were Self/less with $1.26m for $5.62m after 11 days; Agan's new local action drama Brothers debuted with $1.19m from its first three days; and Bloody House with $0.47m for $4.49m after 10 days.
The local box office hit rock bottom on Wednesday and Thursday, making a record new low for 2016. Alice Through The Looking Glass, scheduled for May 27, is expected to lift takings. Murder At Honeymoon Hotel and Witch Doctor will open on the same day.