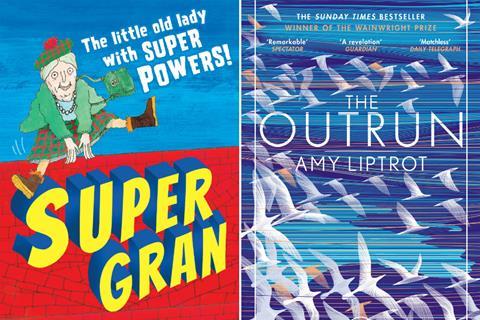 UK producer Sarah Brocklehurst has optioned two new books, following the recent release of literary adaptation and Sundance hit Animals.

Sarah Brocklehurst Productions has picked up Forrest Wilson's Super Gran, about a witty Scottish grandmother who gains superpowers and defends her grandson and elderly friends from a dangerous criminal.
The book sold 750,000 copies when first published in 1978 and was turned into an Emmy-winning TV series in the 1980s, which sold worldwide.
The feature is being scripted by filmmaker Keri Collins, who won a Bafta Cymru in 2014 for feature debut Convenience. Ffilm Cymru Wales is providing development support through its live-action family film development programme, Hatch.
Brocklehurst's company has also acquired Amy Liptrot's 2015 novel The Outrun, a memoir about addiction and recovery set in the Orkney Islands in northern Scotland.
Liptrot is writing the script with Downton Abbey actress and filmmaker Daisy Lewis, with Lewis attached to direct. The project is in development with Screen Scotland.
The book has sold more than 100,000 copies and been translated into 14 languages. Its awards to date include Radio 4 Book of the Week, the Wainwright Prize for nature and travel writing, and the PEN Ackerley Prize for best memoir.
Brocklehurst, a Screen Star of Tomorrow in 2014, will participate in an industry panel called 'Difficult Second Album: Getting Your Second Feature Made' at the BFI London Film Festival on Thursday, October 10, alongside filmmakers Craig Roberts and Babak Anvari.
Released on August 2 this year following a world premiere at Sundance, Animals opened to £76,158 in the UK and went on to gross £334,656. Produced by Brocklehurst alongside Cormac Fox, Rebecca Summerton, and director Sophie Hyde, it was adapted by Emma Jane Unsworth from her own novel.