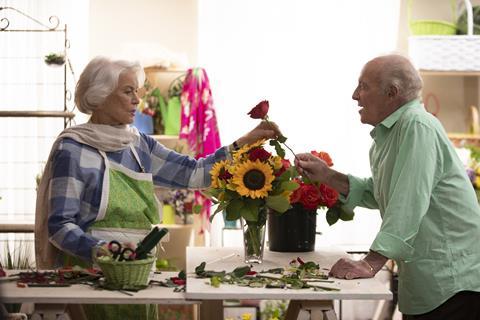 Multi-platform media company Anthem Sports & Entertainment has acquired Gravitas Ventures from Red Arrow Studios for an undisclosed sum.
The cash and common stock transaction means Gravitas joins a stable that includes AXS TV, HDNet Movies, Impact Wrestling and Game+ and GameTV.
Founder and CEO Nolan Gallagher, president Michael Murphy, EVP and general counsel Brendan Gallagher and CFO Brian Kenyon will be joining the Anthem executive team. The entire Gravitas Ventures organisation will remain intact.
Gravitas Ventures was acquired by Red Arrow Studios in November 2017 and typically releases more than 300 films and documentaries a year. Recent releases include Queen Bees starring Ellen Burstyn and James Caan and The Secret: Dare To Dream with Katie Holmes.
Leonard Asper, founder and CEO of Anthem, said: "Gravitas is a world leader in film and documentary distribution and provides Anthem with a major presence across the top digital platforms. We are happy to welcome Nolan, Michael, Brendan, Brian and the Gravitas team on board, and to broaden our shareholder base to include Gravitas Ventures' management and Red Arrow Studios. We are excited to build upon the incredible success that they have already achieved."
"Anthem perfectly complements Gravitas Ventures' mindset and mission, presenting several major platforms where our films can thrive while opening up dynamic new areas and opportunities that will be vital in helping our company grow," said Gallagher.
New York-based Progress Partners acted as M&A financial advisors to Anthem.