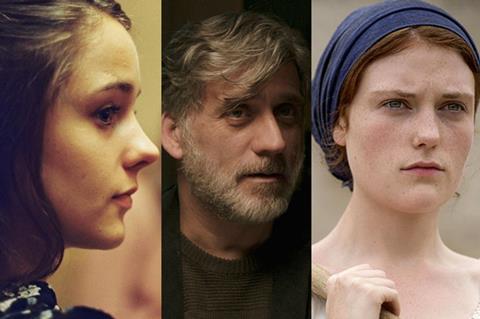 Curzon Artificial Eye has added to its burgeoning UK distribution slate with the acquisition of three premium festival titles.
Foxtrot, Samuel Moaz's Grand Jury Prize winner at Venice Film Festival, has been nabbed by Curzon after a deal was negotiated with Thania Dimitrakopoulou of sales agent The Match Factory.
The film simultaneously depicts a married couple grieving the loss of their son, played by Lior Ashkenazi and Sarah Adler, and the son's experience of being stationed at a remote outpost with the Israeli army.
Foxtrot won the top prize at Israel's primary awards ceremony, the Ophir Awards, and as such became the country's Oscar entry for this year's foreign language film award race.
Curzon has also moved for Daniel Kokotajlo's feature debut Apostasy, which premiered at Toronto in the Discovery programme. Based on Kokotajlo's own experiences growing up in a family of Jehovah's Witnesses, the film was produced through Creative England's iFeatures programme in the same batch as Lady Macbeth and The Levelling.
Cornerstone Films handles sales and the UK deal was negotiated with Alison Thompson.
Finally, Curzon has also moved for Xavier Beauvois's The Guardians (Les Gardiennes) the new feature from the Bafta-nominated director of Of Gods And Men. The deal was negotiated with Agathe Theodore of Pathe.
All three titles will play at this month's BFI London Film Festival.
Louisa Dent, MD of Curzon Artificial Eye, commented: "We already had a number of excellent films amongst the programmes of TIFF and Venice but it is a pleasure to add these three exceptional titles to our slate.
Apostasy deftly handles a complex issue with assurance and this is a remarkable debut. Xavier and Samuel will be familiar to UK audiences and these two films cement their position as world class auteurs. We look forward to premiering these exciting films at the forthcoming BFI London Film Festival."