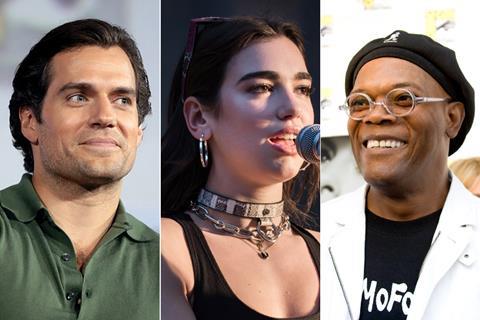 In another massive commitment by a streamer Apple Original Films is reportedly paying in the region of $200m for Matthew Vaughn's spy film Argylle.
Vaughn, whose MARV is working with Apple on Tetris: The Movie starring Taron Egerton, has lined up a buzzy cast that includes Henry Cavill, Sam Rockwell, Bryce Dallas Howard, Bryan Cranston, Catherine O'Hara, John Cena and Samuel L. Jackson.
Argylle is being conceived as a franchise and is based on the debut novel of the same name by Ellie Conway. The story follows the globe-trotting adventures of super-spy Argylle and was described by Vaughn as "the most compelling spy thriller I've ever read".
The British filmmaker added Apple was "the only streaming service that can create a franchise of this scale and quality for global audiences to experience".
Dua Lipa is also set to make her acting debut in the film and will provide music for the title track and score. Marv CEO Zygi Kamasa will serve as executive producer alongside Carlos Peres, Claudia Vaughn and Adam Fishbach.
The Apple Original films slate includes Emancipation from Antoine Fuqua starring Will Smith, for which Apple reportedly paid $120m about 13 months ago; Martin Scorsese's Killers Of The Flower Moon with Leonardo DiCaprio and Robert De Niro; Swan Song starring Mahershala Ali and Naomie Harris; and recent Cannes world premiere The Velvet Underground from Todd Haynes.