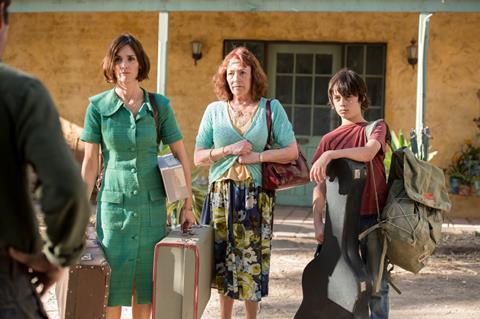 Arclight Films has licensed North American rights on Paz Vega coming-of-age drama Chasing Wonders to Gravitas Ventures, which has set a June 4 theatrical and on-demand release.
The story takes place in the wine country of Australia and Spain and centres on a 12-year-old boy who sets off on an adventure to find the magical Emu Plains.
Edward James Olmos, Carmen Maura, Antonio de la Torre, Quim Gutierrez, Jessica Marais and newcomer Michael Crisafulli round out the key cast.
Paul Meins directed and Australian award-winning screenwriter Judy Morris (Happy Feet, Babe: Pig In The City) wrote the screenplay. The film premiered at Adelaide Film Festival last year and will screen at Gold Coast Film Festival in April.
Hianlo Films presents Chasing Wonders, a Met Film and SLA Films production, in association with South Australian Film Corporation.
Anna Vincent (I Am Mother), Stewart Le Marechal (Swimming With Men), Anna Mohr-Pietsch (Swimming With Men), Nathanson, and Louise Nathanson serve as producers. John Persey (The Mercy) and Timothy White (I Am Mother, The Furnace) are executive producers.
Arclight Films handles worldwide sales.