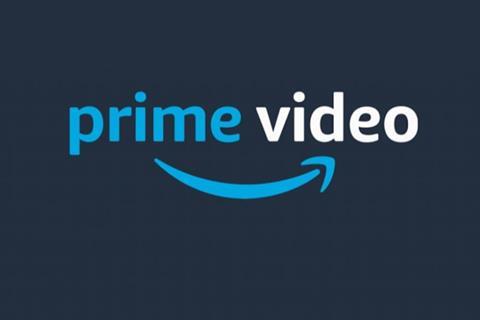 Amazon Prime Video has unveiled a slate of French original productions, including Cédric Klapisch's drama series Greek Salad, a spin-off of his 2002 hit feature Pot Luck (L'Auberge Espagnole), about a group of students from across Europe living in a flat in Barcelona together.
The new series follows the lives of the children of two of the original characters as they embark on a new adventure in Athens.
Kaplisch has created the eight-episode drama with Lola Doillon and Antoine Garceau, who both took credits (like Klapisch) on hit Netflix show Call My Agent!. The show will be co-produced by Klapisch's long-time producer Bruno Levy at Ce Qui Me Meut, whose credits also include Gauguin and Breathe.
It was among four new original productions revealed by Amazon at a showcase event on Monday (March 22).
The other original productions comprised feature film Flashback and series Miskina and Celebrity Hunted.
Flashback will be the second Amazon Original movie produced in France. A comedy with a time-travelling element, it is the directorial debut of actress Caroline Vigneaux and features an all-star cast including Sophia Aram, Suzanne Clément, Gad Elmaleh and Sylvie Testud. Alain Goldman at Legende Films produces.
The other new originals included the comedy series Miskina co-written and created by actress and Ballsy Girl star Melha Bedia with Xavier Lacaille and Yoann Gromb. It revolves around a woman searching for meaning in her life while exploring her relationships with faith, love, work and family.
The eight-episode series is produced by Margaux Marciano and Nicolas Duval Adassovsky at production house Quad.
Additionally, the platform evealed Niels Schneider, Vera Kolesnikova, José Garcia, Lambert Wilson and Ana Girardot had joined the cast of Cold War thriller series Totems about a French scientist working as a spy for the French secret service and the CIA. It is produced by Isabelle Degeorges and Arnaud de Crémiers, Olivier Dujols and Jérôme Salle for Gaumont and will be launched on the platform this year.
"We have many more exciting ideas in development with talented French producers, writers, directors and acting talent," said Georgia Brown, the London-based head of European Amazon Originals, Amazon Studios. "Today's announcements are another step in our mission to bring the most exciting French TV series and movies to Prime members and underline our commitment to investing significantly in France."