Ernesto Contreras's Sundance audience award winner I Dream In Another Language among roster in Mexico.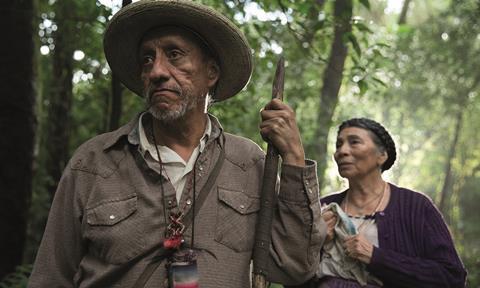 Top brass at the festival in Jalisco, Mexico, announced on Wednesday the programme.
Selections include José Permar and Omar Robles' short and Berlin 2016 premiere Aurelia And Pedro, and David Pablos's The Chosen Ones, which screened in Un Certain Regard section in Cannes 2015.
Highlights of the ArteCareyes Film & Arts Festival include a day-long music festival and a contemporary art programme that features a public art trail, in lieu of traditional galleries, and solo artist exhibitions.
In addition, ArteCareyes will host 'Acting For Film' labs to be led by the following directors: Lucía Carreras, Ana Cristina Barragán, Catalina Aguilar, Diego Ros, Daniel Castro, Pablos, Anwar Safa and actors Karla Souza, Irene Azuela, Darío Yazbek, Fernando Alvarez Rebeil, and José María Yazpik.
The festival was founded in 2010 to showcase contemporary Mexican talent in film, music and contemporary art and runs from March 22-26.