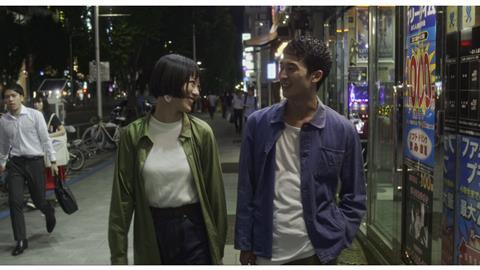 Asian Shadows has picked up international rights to Japanese drama Drifting Flowers, Flowing Days, a story about youth, life and love in Tokyo, and its first Filipino production, Joseph Mangat's documentary Divine Factory.
Drifting Flowers, Flowing Days follows three young people – one working on a construction site, one in a flower shop and the other in a design studio – who gradually begin to change when they start questioning life. Produced by Japan's IPPO, the film is the feature debut of Yutaka Tsunemachi, whose short films include Namigiwa (2018) and Female (2019).
Hiroki Sato (Sasaki In My Mind), Kaho Seto (Orange) and Masashi Yamada head the cast of the film, which is currently in post-production. Founded by Sachihiko Tanaka, IPPO has previously produced films from young directors such as Shingo Matsumura's Love And Goodbye And Hawaii (2017) and Yuho Ishibashi's Sayonara (2018).
"I'm very pleased to have this opportunity to collaborate with Asian Shadows, which continues to bring excellent Asian arthouse films to Europe and the world, to introduce the feature debut directed by Yutaka Tsunemachi," said Tanaka.
A co-production between the Philippines, US and Taiwan, Divine Factory is an observational documentary set in the labyrinth Three Mighty Lords factory, where self-employed workers make religious figurines for export all over the world. The film explores both the Philippines' Catholic faith and LGBTQ community.
Previously known as Holy Craft, the film won the Docs-in-Progress Award in the Cannes Docs sidebar of the Cannes Marche Online in 2020. It marks the debut feature of short films director Joseph Mangat and is produced by Daluyong Studios, founded by Alemberg Ang, and co-produced by Taiwan's Volos Films Co, founded by Stefano Centini.
Volos Films has brought on board award-winning Taiwanese sound designer Tu Duu-Chih (Millennium Mambo) to work on the film.
"Joseph Mangat's lens captures the Filipino ecosystem behind the production of religious items worshipped all over the world and crafted by those same people that society and the Church reject and despise," said Asian Shadows head of sales and acquisitions, Maria Ruggieri. "How such a microcosm of one single community could show us the contradictions of an entire macrocosm is astonishing."
Asian Shadows' Berlin slate also includes Japanese filmmaker Akio Fujimoto's Along The Sea, which premiered at last year's San Sebastian Film Festival, and Love Poem, directed by China's Wang Xiaozhen.