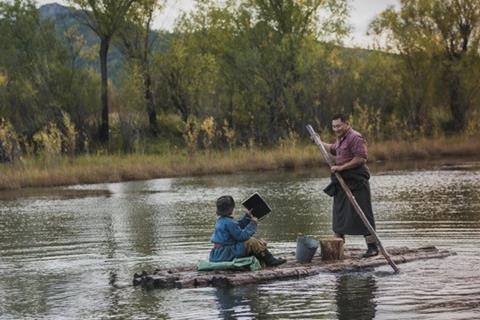 Asian Shadows has acquired international rights to its first Mongolian production, Harvest Moon, the directorial debut of Mongolian actor Amarsaikhan Baljinnyam, who appeared in Netflix series Marco Polo.
Currently in post-production, the film is produced by Mongolia's IFI Production, founded by Uran Sainbileg in 2016. While at project stage, it was selected for the 2020 edition of Locarno Open Doors, under its Mongolian title Tuntuulei.
The film is based on a short novel by T. Bum-Erdene about a man who travels back to his home village, due to his father's ill health, and decides to stay when his father dies to finish the harvesting he had promised to do. While working in the fields, he forms a friendship with a 10-year-old boy who lives alone with his grandparents while his single mother works in the city.
Baljinnyam also starred in and produced Janchivdorj Sengedorjs' Thief Of The Mind (2011) and Trapped Abroad (2014). More recently, he co-wrote and starred in Under The Turquoise Sky (2021), a co-production between IFI and Japan's Magnetize, about a Japanese man who goes on a journey of self-discovery in Mongolia.
Directed by Japan's Kentaro, Under The Turquoise Sky premiered as the opening film at Mannheim-Heidelberg Film Festival. IFI, which is introducing international co-production to Mongolia, was also involved in Kazakhstan-US-Mongolia co-production The Mongolian Connection, an action film directed by Drew Thomas.