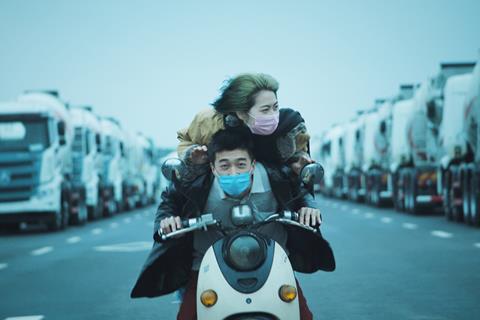 Asian Shadows has picked up international rights to Chen Guan's Shen Kong, which will premiere as the opening film of Venice Days at this year's Venice Film Festival (September 1-11).
Set during the Covid-19 pandemic in China, the film follows two lonely citizens of a city in lockdown, who wander the deserted streets in search of something fun to do.
Chen Guan is making his feature debut with the film, after studying directing at the EICAR (International Film & Television School) in Paris and making the short film, F**k, which premiered at Côté Court Film Festival. He also starred in Jenny Teng's short film The Lobster's Dive, which competed at the Clermont-Ferrand Film Festival in 2015.
Shen Kong is produced by Blue-sea HR&CS Macau, with He Xuan and Li Tianyu as producers. Cheng Qingsong, who co-wrote Derek Yee-produced drama Electric Shadows in 2004, is on board as an executive producer.
Asian Shadows' head of sales and acquisitions Maria A. Ruggieri described the film as "a refreshing reminder of our deep need to feel alive especially in time of loneliness and self-isolation."
Asian Shadows is also selling Shankar's Fairies, directed by India's Irfana Majumdar, which is premiering in Locarno's Cineasti del Presente section.