Co-producers join Indonesian director Mouly Surya's new feature; Asian Shadows picks up international rights.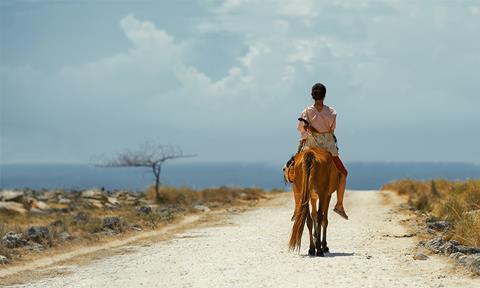 Malaysia's Astro Shaw, Singapore-based streaming service HOOQ and Thailand's Purin Pictures have boarded Indonesian filmmaker Mouly Surya's Marlina The Murderer In Four Acts.
Currently in post-production, the film is also produced by Indonesia's Cinesurya and Kaninga Pictures and France's Shasha & Co-production, founded by Isabelle Glachant.
The film tells the story of a young widow who goes on a journey seeking justice and empowerment after she is attacked and robbed by a gang. Indonesian stars Marsha Timothy, Dea Panendra, Yoga Pratama and Egi Fedly head the cast.
Rama Adi and Fauzan Zidni are producing the film for Cinesurya, the Jakarta-based production company founded by Surya and producer Parama Wirasmo.
Glachant's Hong Kong-based sales company Asian Shadows has picked up international rights.
The film marks the second original production for HOOQ following OTJ: The Series, a six-part miniseries based on the feature film On The Job, directed by the Philippines Erik Matti.
"We are proud to co-produce this beautifully written story that depicts an intense journey of grief, revenge and betrayal. It's not often that you come upon such a gripping script coupled with an artful storyteller like Mouly," said HOOQ CEO Peter Bithos.
Glachant said: "Marlina is an incredible film that mixes a powerful universal story of a woman fighting for justice with elements of a Western in a surprising Asian setting."
Surya previously directed What They Don't Talk About When They Talk About Love, which screened at Sundance and won the Netpac prize at Rotterdam in 2013.
Marlina was selected for the Asian Project Market of Busan International Film Festival in 2015 and Cinefondation L'Atelier in Cannes in 2016. The film also received support from Talents Tokyo's Next Masters Support Programme and CNC's Cinémas du Monde.