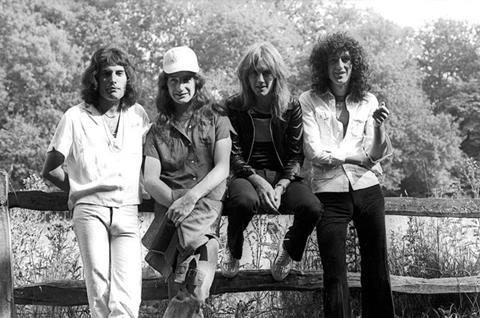 Autlook Filmsales has secured international rights to music documentary Rockfield: The Studio On The Farm and will introduce to buyers at Cannes' Marché du Film Online.
The Vienna-based documentary specialist will handle all international sales rights to the feature, excluding the UK.
The documentary centres on the iconic recording studio in Wales where bands including Queen [pictured], Led Zeppelin, Oasis and Black Sabbath were among those who recorded albums at the farmyard facility. Rockfield was most recently depicted in Bohemian Rhapsody, as Queen recorded the hit song at the studio. The feature combines archive, animation and interviews with Ozzy Osbourne, Chris Martin, Robert Plant and Liam Gallagher among others.
The documentary had been due to screen at SXSW in March, before the festival was cancelled in the wake of the Covid-19 outbreak.
Directed by Hannah Berryman and produced by Catryn Ramasut from Cardiff-based ie ie Productions, the documentary was made in collaboration with BBC Wales and ARTE.