Slate also includes bullying drama White Rabbit.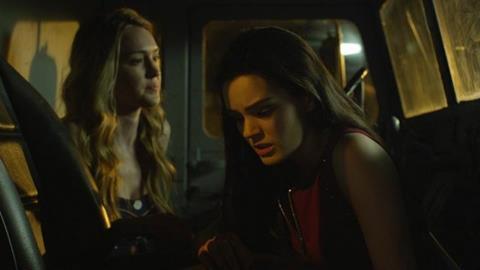 Automatic Entertainment is introducing buyers to Jurassic City [pictured] at Filmart.
Written and directed by Sean Cain, the film centres on a black-ops unit who attempt to subdue thousands of raptors after a top-secret laboratory is breached. It stars newcomers Dana Melanie, Kayla Carlyle and Sofia Mattsson, alongside genre actors Ray Wise and Vernon Wells.
Also on Automatic's slate is Tim McCann's White Rabbit, starring True Blood's Sam Trammell, Britt Robertson, Nick Krause and Ryan Lee. The intense drama follows a bullied high school student's descent into violence.
2013 SXSW title Holy Ghost People, American Muscle and Ninja Apocalypse round off Automatic's slate.