Restoration set for London Film Festival; Baahubali: The Conclusion to play in BFI's upcoming Indian film programme.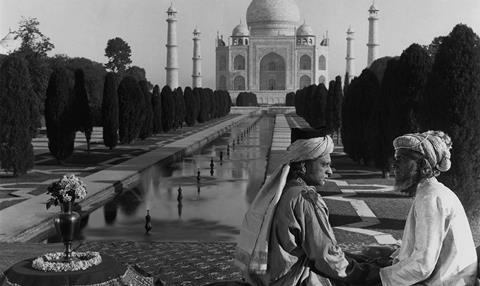 A BFI National Archive restoration of a 1929 Indian-British-German co-production will play as the Archive Gala at this year's BFI London Film Festival in October.
Shiraz, a historical romance set in the historical Mughal Empire on the Indian subcontinent, tells the story of a princess who inspired the contruction of the Taj Mahal.
As well as the London screening, which will take place at the Barbican, planning is also underway for the film to be shown in India. Both screenings will be accompanied by a live performance of a specially commissioned score by the Indian composer and sitar player Anoushka Shankar.
The film forms part of the BFI's Indian film programme which runs April-December this year and will include the UK premiere of the follow-up to Indian box office sensation Baahubali, Baahubali: The Conclusion.
The programme was revealed as the UK government, British Council and the Indian high commission launched the UK India Year of Culture at an event today (Feb 27) in London.
The overall season will see a series of cultural events, exhibitions and activities that celebrate the long-standing relationship between the UK and India take place across the country.
Amanda Nevill, chief executive of the BFI, commented: "Film and storytelling has tremendous cross cultural power and India and the UK are two great filmmaking nations with thriving film industries and vibrant film cultures and heritage.
"The 2017 UK India Year of Culture programme gives us an incredible opportunity to exchange the richness and variety of our creativity and talent, deepen our understanding of each other and bring exciting and important work to new audiences."
Foreign secretary Boris Johnson commented: "The UK and India are deeply proud of our rich cultural heritages and our world class creative and cultural industries."