Plans include growing its networking and cultural exchange activities in Hong Kong .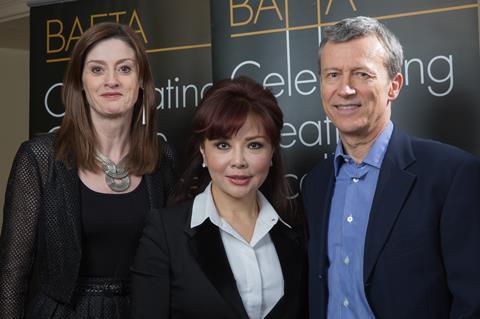 The British Academy of Film and Television Arts (BAFTA) plans to expand its networking and cultural exchange activities in Hong Kong as part of its outreach programme into the region, according to BAFTA vice president and producer Duncan Kenworthy.
"We're here because we recognise the industry is global," said Kenworthy. "This is an extension of the idea that cross-cultural collaboration is an integral part of a healthy [film] industry."
BAFTA held the first of its Afternoon Tea networking events in Hong Kong on Monday, bringing together new talent including actress Celina Jade, director Anthony Chen and Jamie Campbell Bower. The Academy may also expand its BAFTA Crew online networking programme in Asia.
"We hope to build our network and feed that back into our industry," Kenworthy said. "It will help our members and filmmakers in the UK if networks can be created jointly here."
BAFTA also plans to hold regular master classes in Hong Kong – actor Eddie Redmayne visited in December and Kenworthy is hosting a master class today. These initiatives will run alongside the Academy's previously announced scholarships, backed for three years by the Yip Foundation, founded by financier Katherine Yip.