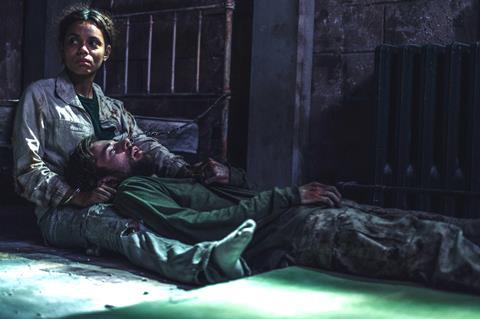 Visit Films heads into the Cannes virtual market with worldwide rights to the contained thriller Wildcat starring Bafta winner Georgina Campbell as a Muslim-American journalist captured in Iraq.
Ryan Kampe's Visit Films and UTA Independent Film Group co-represent worldwide and US rights to the Soapbox Films production, and Visit handles international rights.
The story centres on Kat Young, an ambitious reporter stationed in the Middle East who is taken captive after her convoy is ambushed.
Kat is confronted by the trauma of her past and must find a way to bring down the militants who incarcerated her. Campbell (Murdered By My Boyfriend, Black Mirror) stars alongside Luke Benward and Mido Hamada.
Jonathan W. Stokes wrote and directed Wildcat, and producers are Christopher Alender (The Wind) and Narineh Hacopian (Lowlife). Greg Gilreath and Adam Hendricks (Cam), Zac Locke (Black Christmas), David A. Smith (The Wind), and Scott Carr served as executive producers.
Stokes said, "I am thrilled that Visit is sharing Wildcat with international buyers at the Cannes virtual market. I cannot wait for audiences to experience Georgina Campbell's heart-stopping performance – I believe she is one of the great actresses of her generation."