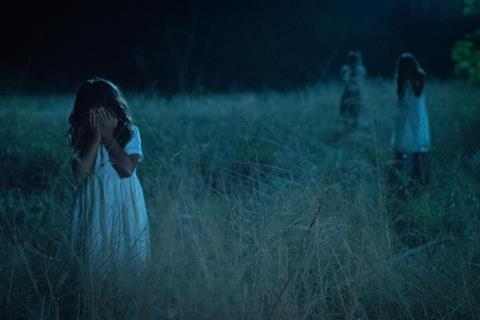 UK sales outfit Bankside Films has acquired Aboriginal Australian filmmaker Jon Bell's debut, psychological horror The Moogai. It is produced by Australian outfit Causeway Films and based on a screenplay by Bell.
A young Aboriginal couple brings home their second baby. What should be a joyous time takes a sinister turn, as the baby's mother starts seeing a malevolent spirit she is convinced is trying to take her baby. The feature explores post-natal depression, transgenerational trauma and Australia's Stolen Generation (Aboriginal and Torres Strait Islander children who were removed from their families between 1910 and 1970).
Production commences in Australia at the end of October.
Producers are Kristina Ceyton and Samantha Jennings of Causeway Films – whose credits include The Babadook and Talk To Me – with Mitchell Stanley of No Coincidence Media.
It is based on Bell's short film of the same name (pictured), which scooped the Midnight Grand Jury Award in SXSW and best Australian short film at the Melbourne International Film Festival.
Cast includes The Sapphires' stars Shari Sebbens and Meyne Wyatt, who both appeared in Bell's original short. Tessa Rose, Clarence Ryan, Toby Leonard Moore and Bella Heathcote also star.
Bankside Films will be introducing the film to buyers at the American Film Market (AFM, November 1-6) and are handling international sales. Maslow Umbrella 387 Entertainment is the Australia/New Zealand distributor.
The film received major production investment from Screen Australia's First Nations Department in association with Screen NSW. It was financed with support from Indigenous Business Australia, Spectrum Films, Stage 23 and Head Gear Films. Executive Producers are Stephen Kelliher and Sophie Green of Bankside Films, Phil Hunt, Compton Ross and Daniel Negret of Head Gear Films and Michelle Pearce.
"The Stolen Generations are a hugely important part of Australia and the fear of somebody stealing your children is a universal fear for parents around the world. When it's codified into government policy, it becomes a lived horror," said Bell. "I'm hugely honoured to have the team from the short film back for the feature and excited to introduce this expanded version of the story to the world. It's an opportunity to contribute to the idea of what Australia is, of legislated genocide, and the Aboriginal peoples that refuse to go quietly into the night."