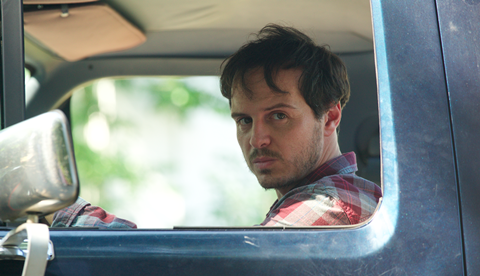 International sales outfit Bankside Films has revealed staff moves and development projects at a time when more sellers are looking to build their production footprint.
As part of the internal restructure, Yana Georgieva has been promoted to head of sales with immediate effect taking responsibility for sales to China, Eastern Europe, France, Germany, Greece, Italy, Japan, Middle East and airlines.
Georgieva joined the company in 2013 and has most recently held the title of sales manager. She will report to Stephen Kelliher who will continue to oversee all sales activity within the company whilst retaining responsibility for sales to UK, North America and global sales.
Meanwhile, Jake Riley-Hunte has been promoted to sales executive with responsibility for sales to Australia/New Zealand, Benelux, India, Portugal, Scandinavia, South Africa, South East Asia, South Korea and Turkey.
A graduate of the National Film and Television school, Riley-Hunte joined Bankside Films in 2015.
Krisztina Laszlo has joined the sales team in the lead up to AFM with responsibility for sales to Spain and Latin America. Both Riley-Hunte and Laszlo, who joined the company last year, will report to Yana Georgieva.
Phil Hunt and Hilary Davis continue to serve as co-managing directors of the company with Stephen Kelliher serving as director.
Development slate
The re-structuring of the sales department has been enacted to enable Kelliher, in particular, to spend more time on production, development and acquisition.
Patrick Howson, who has recently taken up the newly created role of head of production, splitting time between LA and London, reports to Davis and Kelliher.
In addition to the company's financing capabilities via its sister company Head Gear Films, Bankside Films has also deployed a development fund which is backing a slate of approximately 12 projects across all genres but with particular focus on prestige, thriller and genre pieces.
The slate currently includes the Untitled Reed Morano Project starring Jeff Bridges and Diane Lane from a script by Stuart Blumberg (The Kids Are Alright), which Reed Morano (The Handmaid's Tale) is attached to direct; Dummy Run, a British ensemble comedy about new dads written by William Davies (How To Train Your Dragon) and Andy Yerlett; Sound Of Metal, a US-set relationship drama written and to be directed by Darius Marder (Place Beyond The Pines); and Let Me Count The Ways, from a script by Paula Milne, based on the true-story romance between 19th century poets Elizabeth Barrett and Robert Browning.
"I am delighted to announce the new sales team as we approach the forthcoming AFM. They are dynamic and focused young executives with whom we are very proud to be working. We are confident that they will contribute hugely to the company's continued growth and success." said Kelliher.
He added: "The move into production and development has been a very natural one for us but one that feels crucial in terms of expanding our business. We will always be sales and financing partners for filmmakers but now is also the time to become content creators and owners of intellectual property as our industry continues to change and evolve in ways which affect every sector of the business."
Bankside's AFM slate includes Strange But True by Rowan Athale (promo), The Hole In The Ground by Lee Cronin (promo), In Fabric by Peter Strickland (in production), A Kid Like Jake by Silas Howard (in post production), Possum by Matt Holness (post production), Steel Country by Simon Fellows (post production), I See You by Adam Randall (pre-production) and Party Of The Century by Robert Pulcini and Shari Springer Berman (pre-production).