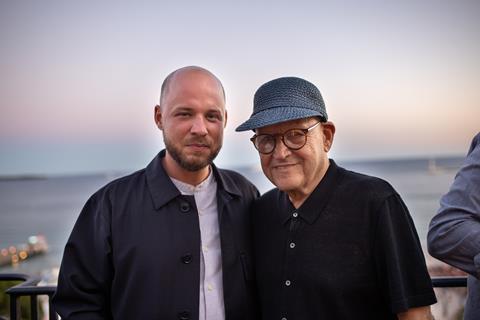 Barry Levinson is in talks to direct The Winner, a dark comedy about the last days of the Trump administration that producer Ed Pressman's Pressman Films plans to start shooting early next year.
With a script by Alessandro Camon (best known for 2009 award winner The Messenger), The Winner will merge fact and fiction in what is described as "a surreal take on the mind of Donald Trump as he contends with Covid, the election and his personal demons."
Pressman will produce and casting "is intended to be unconventional," according to a statement from Pressman Films.
Camon, who plans to make his feature directing debut this year with an adaptation of his play Time Alone, said: "I wrote The Winner for fun and as a way to cope with the emotional rollercoaster of the last five years. I'm so thrilled to be working on it with Ed, who has made some of my favorite movies, and who took to this script immediately. Ultimately, we believe that Trump is a character that can only be fully understood through fiction."
Pressman added: "I love this kind of dark comedy, which reminds me of another film I made, American Psycho. The Winner is a wild ride into one of the most chaotic moments in American history."
Pressman recently wrapped filming in the UK and France on Daliland, directed by Mary Harron and starring Sir Ben Kingsley.