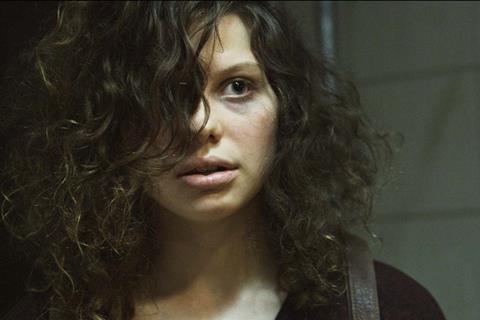 A total of 13 projects will participate in the second annual Frontières Finance & Packaging Forum, set to take place February 22-24 in Amsterdam. This is an expansion on last year's total of 12 projects.
Having been initiated as part of the partnership between Fantasia International Film Festival and the Cannes Marche du Film, the forum will see industry experts assessing genre film projects from a packaging perspective, analysing finance, marketing and distribution strategies.
Among the selected features are works from directors Michael O'Shea (The Transfiguration), Neasa Hardiman (Happy Valley) and Can Evrenol (Baskin), producer Andy Starke and exec producer Ben Wheatley (Free Fire).
Julie Bergeron, Head of Industry Programs, Marché du Film, said: "After 5 years of continual development, growth, and innovation, Frontières has become the generally acknowledged leader in the genre film industry as a market and networking facilitator, and effectively works to bridge the gap between the genre and arthouse communities. Frontières is proud to have welcome to its past editions successes such as Raw, 78/52, Turbo Kid, Les Affamés, Housewife, Errementari and soon to be revealed Animas."
The complete list of projects:
BACKGROUND NOISE (USA)
Director: Michael O'Shea
Writers: Amanda Kagiwada & Michael Ryan Assip and Michael O'Shea
Producers: Susan Leber (Susie Q Productions) and Peter Phok (Phok Productions )
THE BALLAD OF AUDREY EARNSHAW (Canada/Ireland)
Director/Writer: Thomas Robert Lee
Producers: Gianna Isabella (Gate 67), Thomas Robert Lee, Julianne Forde & Ruth Treacy (Tailored Films),Marie-Claude Poulin (Executive Producer, MCP Productions), Patrick Ewald (Executive Producer, Epic Pictures)
BLACK CONFLUX (Canada)
Director/Writer: Nicole Dorsey
Producers: Michael Solomon (Band With Pictures), Kerry Gamberg (Butter Pictures)
CENSOR (UK)
Director: Prano Bailey-Bond
Writers: Prano Bailey-Bond & Anthony Fletcher
Producer: Helen Jones (Silver Salt Films)
JESUS SHOWS YOU THE WAY TO THE HIGHWAY (Spain/Estonia/Ethiopia)
Director/Writer: Miguel Llansó
Producers: Sergio Uguet de Resayre (Lanzadera Films), Alasti Kino
LAMB (working title) (DÝRIÐ) (Iceland/Sweden)
Director: Valdimar Jóhannson
Writers: Sjón & Valdimar Jóhannson
Producers: Hrönn Kristinsdóttir & Sara Nassim (Go to Sheep), Piodor Gustafsson (Spark)
THE MONSTER WITHIN (Chile/Denmark)
Director: Rodrigo Susarte
Writer: Valeria Hofmann
Producers: Florencia Larrea & Gregorio González (Forastero), Lene Borglum (Space Rocket Nation)
THE PAPER TIGERS (USA)
Director/Writer: Tran Quoc Bao
Producers: Michael Velasquez, Al'n Duong, Yuji Okumoto, Dan Gildark (Beimo Films LLC)
PERIHAN (Turkey)
Director/Writer: Can Evrenol
Producer: MO Film - Müge Büyüktalaş
REUNION (USA/Germany)
Director: Norbert Keil
Writers: Richard Stanley & Norbert Keil
Producers: Gudrun Giddings (G4C Innovation), Sam Sarkar, Daisy Hamilton, Norbert Keil (Wunderbar Film)
SEA FEVER (Ireland/Belgium)
Director/Writer: Neasa Hardiman
Producers: Brendan McCarthy & John McDonnell (Fantastic Films), Jean-Yves Roubin (Frakas Productions)
TIN & TINA (TIN Y TINA) (Spain)
Director/Writer: Rubin Stein
Producer: Olmo Figueredo González-Quevedo (La Claqueta PC)
WHITAKER (Canada/UK)
Director: Casey Walker
Writers): David Suridge & George Perry
Producers: Andy Starke, Pete Tombs, Ben Wheatley (Executive Producer) (Rook Films), Casey Walker (Cave Painting Pictures), Jonathan Bronfman (JoBro Productions)