Upcoming superhero film had three times more social media buzz than Zootropolis in the past week.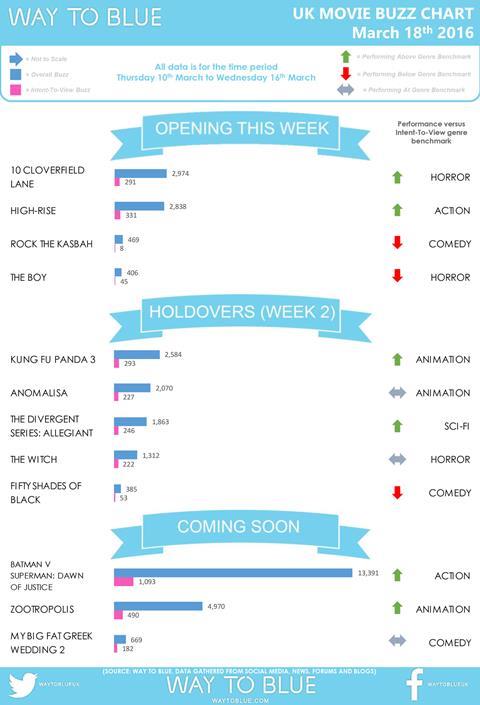 Warner Brothers and DC Entertainment's forthcoming superhero showdown Batman v Superman: Dawn Of Justice easily topped this week's buzz chart, according to marketing agency Way To Blue.
The film, which stars Ben Affleck and Henry Cavill as clashing heroes, racked up 13,391 comments across social media, news, forums and blogs. However, only 1,093 of those comments included an intent to see the film.
The closest competition, animated children's movie Zootropolis, garnered 4,970 comments, with 490 expressing an intent to view the film.
Zootropolis open on March 19, while Batman v Superman opens March 25.
Out of the films released this weekend, JJ Abrams-produced 10 Cloverfield Lane topped the chart with 2,974 mentions.
Ben Wheatley's High Rise, starring Tom Hiddleston, came in just behind with 2,838.
Kung Fu Panda 3 was the most buzzed about holdover, with 2,584 mentions.