Second World War epic first Russia-Ukraine co-production for several years.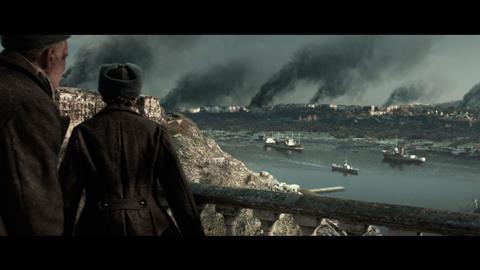 Epic Second World War war movie Battle For Sevastopol, now in post-production, is to be given a massive release in Russia on 2,000 screens in the first week in April. It will be released at the same time in Ukraine.
The film will be shown in the Ukrainian language in Ukraine and in Russian in Russia.
Battle For Sevastopol, directed by Sergei Mokritsky, is notable as the first big co-production between Russia and Ukraine in many years. Its production has continued in spite of the ongoing political tensions between the two countries.
The film has been made in association Fox International Productions. It has now been confirmed that Fox will be handling distribution in the CIS territories.
Fox is also in negotiation to take further major territories on the film, which tells the story of female sniper, Lyudmila Pavlichenko,. The film, now in late post production, was made as a Russian/Ukranian coproduction. It received support from countries.
The producers have also recently signed a deal with Japanese distributor New Select Co. and talks on other territories are under way.
The production companies are: Kinorob (Ukraine, Egor Olesov) and New People (Russia, Natasha Mokritskaya, Mila Rozanova and Uliana Savelieva).
At the EFM, the producers will have a promo of the film.
Battle For Sevastopol will be ready in time for Cannes. There is likely to be an "international" version available for western buyers.