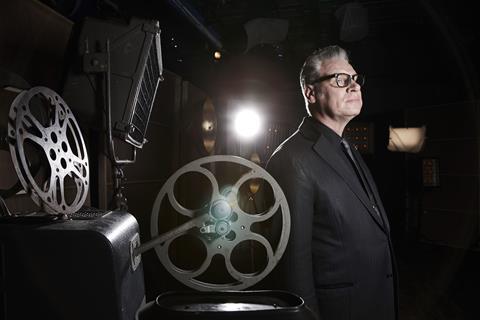 The producers of Radio 5 Live's Kermode and Mayo Film Review and Channel 4 strand Random Acts have landed a major BBC Arts film contract.
Following a competitive invitation to pitch, which got underway in November, Somethin' Else and Little Dot Studios will jointly take responsibility for a flagship slice of the corporation's film coverage after BBC1's in-house Film programme ended in December.
Somethin' Else will create a 5 x 60-minute series for BBC4 exploring the art of the 'perfect film' featuring key names from in front of and behind the camera, across English language and world cinema films.
Meanwhile All3Media-backed Little Dot will produce a film-related 2 x 60-minute 'essay' show for BBC4 that provides an in-depth look at certain topic or genres.
Both yet-to-be-titled shows will be scheduled to air across the year in line with major events in the film calendar.
Little Dot will also create 40 x two-to-four-minute weekly online videos that will showcase new releases and include the latest debates, criticism and analysis. The shorts will be distributed via the BBC's website, and edited for Instagram, YouTube, Facebook and Twitter.
The shows will join a raft of film-related programming across the BBC, including BBC2's Front Row Late, BBC4's Secrets of Cinema with Mark Kermode and BBC Sounds' Screen Time podcast.
The pitch process was overseen by a team which included director of arts Jonty Claypole and arts executive editor Lamia Dabboussy.
Dabboussy said: "The winning bids responded to the changing ways that audiences are consuming film-related content and got to the crux of how films make us think and feel. We now have a consistent and clear strategy for film coverage across the BBC, reflecting important moments in the film calendar."
BBC4 controller Cassian Harrison added: "As the home of film on BBC TV, BBC4 will be the place to explore and delve deeper into key film themes and topics for debate through regular programmed series.
"The compelling online and social offer will complement key moments in the film industry year through intelligently crafted essays and entertaining content."
The competitive tender emerged as part of a wider Arts push which also includes the opportunity for indies to pitch to secure the contract to produce Front Row Late, Edinburgh Nights and a range of topical events. The winning bids for these will be announced at a later date.
This story first appeared on Screen's sister site Broadcast