BBC's commercial arm to distribute TV rights to music doc directed by Dallas Buyers Club star.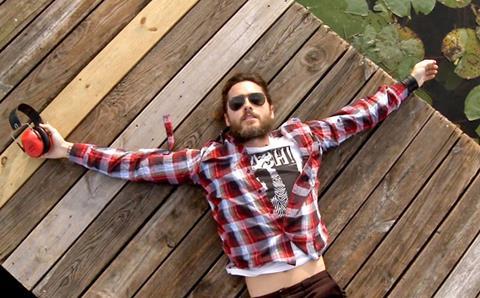 BBC Worldwide has secured world TV rights, excluding US to Artifact, the documentary directed by actor and musican Jared Leto under the pseudonym Bartholomew Cubbins.
The film follows Leto's band, 30 Seconds to Mars, as they dispute a $30m lawsuit with their record label EMI, while writing and recording their third album 'This is War'.
Artifact won the People's Choice Award for Best Documentary at the Toronto Film Festival and the Audience Award at the Gotham Independent Film Awards. The film will be launched to television buyers at BBC Worldwide's Showcase event in Liverpool this week.
BBCW previously handled Dave Grohl's music documentary Sound City, which sold to 87 territories globally. Other recent sales successes include TV and DVD sales for Robbie Williams' One Night at the Palladium and Beyonce's self-reflecting documentary Life is But a Dream.
The Beyonce film is BBCW's most successful music TV title to date, securing distribution in 203 territories across every continent except North America, where the title had its global premiere on HBO.