Netflix submitted more titles than any other distributor.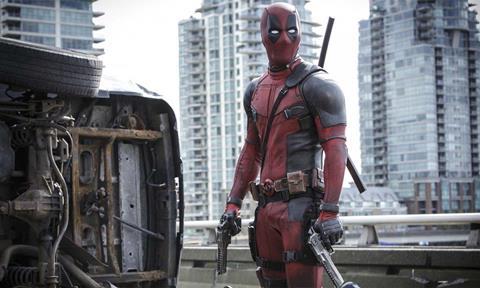 Deadpool, Suicide Squad and Miss Peregrine's Home For Peculiar Children topped the 2016 list of film complaints received by ratings body the British Board of Film Classification (BBFC), according to the organisation's annual report.
Comic book adaptation Deadpool starring Ryan Reynolds received 51 complaints from members of the public, with some viewers concerned about the violence in the 15-rated film. The BBFC said that whilst the action is "frequently bloody", the fast-paced sequences, comic tone and fantastical setting distanced it from reality.
Some viewers also complained about the film's "strong verbal references to sexual behaviour", though the BBFC said that these were acceptable because most were "in the form of comic verbal quips or innuendo".
Another 15-rated comic book adaptation, David Ayer's Suicide Squad, received 30 complaints. Most of these were from children under the age of 15 or their parents who hoped the film would receive a lower classification, according to the BBFC. The film was considered too violent for the 12A rating,
Tim Burton's Miss Peregrine's Home for Peculiar Children, received 20 complaints, with some believing the film was too scary for the 12A rating. A scene showing monsters who feast on eyeballs was considered especially upsetting by some members of the public, though the BBFC believed the film's overall tone was not disturbing.
Other films to receive complaints include Jason Bourne for violence and animation Sausage Party for sex refences and drug taking.
In 2016 the BBFC classified 1,075 films for cinema release, the most since 1957 and almost twice as many as in 2009. The majority of films (401) were rated 15.
The BBFC also notes an 85% increase in the number of minutes of digital content submitted to the BBFC, compared with 2015, with Netflix sending more titles to the BBFC than any other distributor.
In 2016 the BBF also age rated a virtual reality title for the first time. This was short horror ABE VR, which received the 15 rating.