Five competition sections drew 42% female, 40% non-white directors.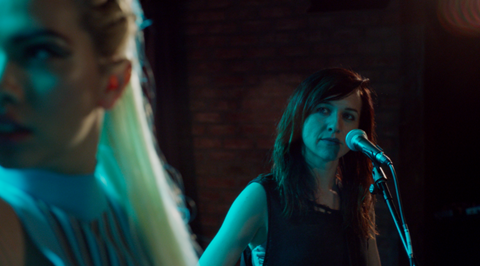 Becks (pictured) directed by Elizabeth Rohrbaugh and Daniel Powell won the U.S. Fiction Award. Lena Hall and Mena Suvari star in the drama about a singer-songwriter who moves in with her ultra-Catholic mother after a break-up and strikes up an unexpected friendship with the wife of an old nemesis.
Mexico's The Night Guard (El Vigilante) by Diego Ros earned the World Fiction Award and tells of a security guard who becomes embroiled in a mystery surrounding a crime at the construction site he is paid to patrol. Leonardo Alonso, Ari Gallegos, Lilia Mendoza and Héctor Holten star.
The Documentary Award went to Liyana (Swaziland-USA-Qatar) by Amanda Kopp and Aaron Kopp. The film chronicles a quest undertaken by a Swazi girl to save her twin brothers and incorporates animation by five orphans.
The LA Muse Fiction Award went to Savannah Bloch's And Then There Was Eve, while Mark Hayes collected the LA Muse Documentary Award for Skid Row Marathon.
In the audience awards, the fiction feature film prize went to The Keeping Hours by Karen Moncrieff, while Skid Row Marathon took the documentary award.
The festival ran from June 14-22 and the five competitions featured 37 world premieres, two international premieres and nine North American premieres. Across the competition categories 42% of the films were directed by women and 40% by people of color.
"This year the LA Film Festival stretched all across our city, from downtown to the beach," festival director Jennifer Cochis said. "We're so grateful to the film lovers who packed our theatres in support of our storytellers. Today we celebrate the winners of the LA Film Festival Awards."
"Producing the LA Film Festival is a huge undertaking, with filmmakers from all across the globe, venues all across the city, and hundreds of volunteers helping us pull it off," Film Independent president Josh Welsh said. "We truly could not do it without the extremely generous support of our many sponsors."
For the complete list of winners click here.