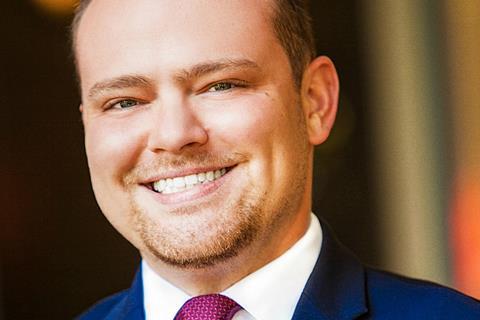 James Andrew Felts' Los Angeles-based Motion Picture Exchange (MPX) has added the food documentary Before The Plate to its Toronto sales slate alongside thriller Aftermath.
The film follows renowned chef John Horne as he reveals the source farm of every key ingredient from one of his entrée dishes at his Toronto restaurant Canoe.
Sagi Kahane-Rapport directed Before The Plate and Dylan Sher produced. MPX will host a food tasting and trailer premiere event for a select group of distributors at Canoe during Toronto International Film Festival (TIFF).
Aftermath stars Ashley Greene and Shawn Ashmore as a married couple who move into a home that bears a sinister past. Peter Winther directed the film, which also stars Diana Hopper, Britt Baron, and Ross McCall.
Aftermath is the first film from producers Peter and Lars Winther's Winther Brothers Entertainment, and Rick Sasner of River Run Entertainment.
MPX chief Felts (pictured) has also acquired worldwide sales rights to the drama Colewell starring Karen Allen (Raiders Of The Lost Ark) as the owner of a post office in rural Pennsylvania who loses her job.
The TIFF slate includes road movie A Thousand Miles Behind from Nathan Wetherington; conspiracy thriller Killbird from Joe Zanetti; and sex trafficking thriller The Runners, directed by Joey Loomis and Micah Lyons.
"At MPX, we are devoted to finding high quality feature films with clear marketability and we're very proud of the content that we're putting forward during TIFF," said Ryan Bury, senior vice-president of acquisitions and sales for MPX. "It's been a pleasure to be working alongside such talented filmmaking teams and we are equally excited to have them be a part of the MPX family."
Felts launched MPX in Cannes. The inaugural sales roster includes Big Gold Brick starring Megan Fox, Andy Garcia, Emory Cohen, Lucy Hale, and Oscar Isaac; Percy with Christopher Walken, Zach Braff and Christina Ricci; and social impact documentary Screened Out, about the perils of screen time on society.