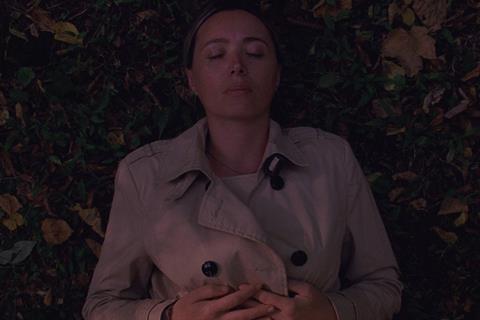 The Georgian National Film Center has selected Beginning as the country's official submission for the 2020 best international film Oscar race.
Dea Kulumbegashvili's feature debut premiered at San Sebastian where it won best film, director, actress and screenplay. Jury president Luca Guadagnino called it, "a revelation, a moment of authentic cinema that fills the screen with flames."
Beginning also won the FIPRESCI critic's prize at Toronto Film Festival, and was an official selection of Cannes and New York. It will next screen in Busan and the upcoming four-film 'Special Cannes' event at the end of October.
The film takes place in a sleepy provincial town in Georgia where a Jehovah's Witness community is attacked by an extremist group. As the life of the community leader's wife disintegrates, she struggles to make sense of her desires.
Kulumbegashvili co-wrote the film with Rati Oneli, who stars alongside Ia sukhitashvili.
Producers are Ilan Amouyal, David Zerat, Oneli, and Paul Rozenberg. Carlos Reygadas and Gaetan Rousseau serve as executive producers.
Wild Bunch International handles world sales and CAA Media Finance jointly represents North America.