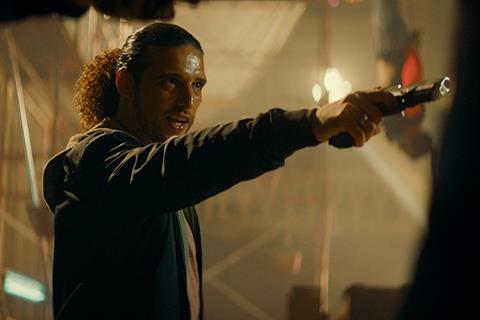 Belgian box office smash hit Gangsta has been snapped up for Japan by Clockworx and for France by Apollo Films in a pair of deals with Indie Sales.
Directed by Adil El Arbi and Bilall Fallah, crime tale Gangsta has turned into a full-blown phenomenon since its release in Benelux last month.
By Wednesday morning last week, it had generated 333,000 admissions in Dutch-speaking Benelux. That figure represented 250,000 in Dutch-speaking Belgium and 100,000 in the Netherlands. By Friday, admissions were at 360,000. This makes Gangsta the highest grossing Belgian film since the mid 1980s, when local hits like Hector and Koko Flanel were doing similarly rip-roaring business.
The two directors also directed the first two episodes of the US TV series Snow Fall (broadcast on BBC last autumn) and are currently in LA, where they are set to direct the third Bad Boys film.
Their debut feature, teenage gang drama Black (2015), earned its niche in film history by provoking riots in Brussels cinemas as younger viewers tried to gain admission to theatres for a film they were not old enough to be allowed to watch.