EXCLUSIVE: Company launches sci-fi Hubris and 3D adventure Dragon Rider.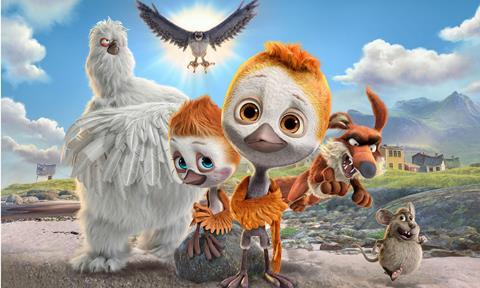 Belgian animation specialist Cyborn, whose latest feature Ploey [pictured] has been a big seller for Arri in the Marché, has announced details of its latest projects.
The Antwerp-based company is moving ahead on Hubris, an animated sci-fi aimed at young adults and scripted by company founder Ives Agemans.
The feature project is being set up as an international co-production and will include VR and possibly interactive elements.
"It's a very ambitious project. It is creating a new world," Iris Delaforty, associate producer at Cyborn, told Screen. "We are really thinking about whether or not it would be possible to do it entirely in 360… there are a lot of female characters, kick-ass women."
Cyborn is also the Belgian co-producer on 3D German-originated animation Dragon Rider, which Tomer Eshed will direct based on the novel by Cornelia Funke.
The story centres on a boy and his silver dragon friend who set off to find a safe haven in the Himalayas for the dragon and his imperilled clan.
Ploey is due to be completed by November and has pre-sold to around 60 countries.