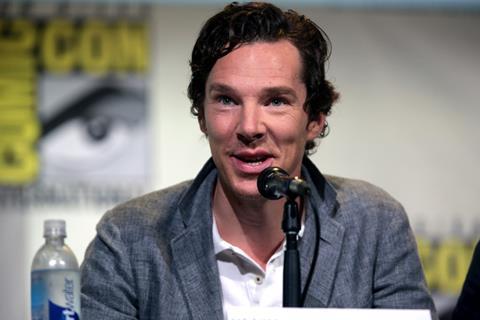 Benedict Cumberbatch and Elisabeth Moss will star in Jane Campion's feature adaptation of Thomas Savage's western novel The Power Of The Dog, which See-Saw Films' in-house sales arm Cross City Films will launch in Cannes next week.
The project is scheduled to go into pre-production at the end of the year and tells of a jealous Montana ranch owner who tries to destroy his brother and business partner's new relationship.
The Power Of The Dog is a See-Saw Films and Big Shell Films Production / a Max Films Production in association with Brightstar.
The project originated with producer Roger Frappier of Max Films, who was in possession of the rights to the novel, and offered the property in Cannes to Campion, who brought on producer Tanya Seghatchian of Brightstar. Emile Sherman and Iain Canning at See-Saw Films (who were executive producers on Campion's Top Of The Lake) to oversaw financing and will oversee physical production.
The project has been developed with BBC Films, who are also backing production. BBC Films' Rose Garnett, See-Saw's Simon Gillis and Brightstar's John Woodward will serve as executive producers.
See-Saw COO of film Simon Gillis and head of business affairs (Australia) Rebecca Hardman negotiated the deal with Kate Richter of HLA Management on behalf of Campion, Stephen Saltzman of Paul Hastings and Peter Meyer of Meyer Management on behalf of Max Films, Nel Malikova on behalf of Hachette Book Group, and Elizabeth Savage Main, Jeremy Gawade of Lee & Thompson on behalf of Brightstar, and Geraldine Atlee on behalf of BBC Films.