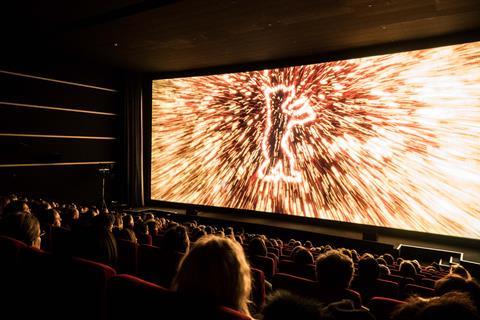 The Berlinale's European Film Market (February 10-17) has confirmed it will run a programme of physical industry screenings for festival titles even though it has been moved online for a second year running due to a fresh wave of Covid cases in Germany.
The move is to cater for industry professionals planning to travel to Berlin for the festival which is still taking place as an in-person event, albeit in a reduced format with 50% capacity public screenings and no official parties or receptions.
"People who come here and have a festival accreditation can also get tickets for the public screenings, but the seating is reduced to 50% in all festival cinemas. When we saw a number of industry delegates were planning to return to Berlin, we felt there was a need for industry screenings," said EFM director Dennis Ruh.
"We got in touch with the rightsholders [of the festival films] and offered one industry screening per festival film. To be clear, these are not 'market screenings', but rather 'industry screenings'. They will be open to all festival accreditation holders and it's not like a market screening where the rightsholders can control who can go in."
These industry screenings are due to take place at the CinemaxX theatre in Potsdamer Platz and the CineStar Cubix at the Alexanderplatz.
Most of the professionals who are planning a trip are either sales companies or producers with a film in the selection or buyers and festival programmers who wanted to see festival films on the big screen, even though most of the more than 200 films in selection will be available for viewing on the EFM's online platform.
These industry screenings will be for festival titles only. EFM market titles will only be watchable online. Ruh said some 600 titles had been registered for online screenings as of Friday, January 21, including roughly 90% of the selection.
Ruh said there would be separate screenings for press which are being handled by the festival. "There will be press screening and industry screenings and we will not mix both," he said.