The sales company has pre-sold the comedy in several territories ahead of its world premiere at the Goteborg film festival and EFM screening.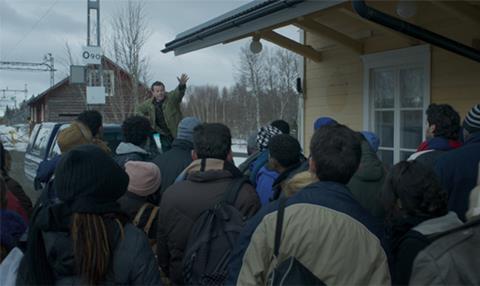 International sales outfit Beta Cinema has acquired Rune Denstad Langlo's Norwegian comedy Welcome To Norway! ahead of the film's premiere in competition at the Goteborg film festival (Jan 29 – Feb 8).
The company has concluded several deals for pre-sales on the title including Neue Visionen (Germany and Austria), Filmcoopi (Switzerland) and Good Films (Italy).
Following its premiere, Beta will take the film to the EFM, hosting an IMAX screening on the first day of the Berlinale.
Starring Anders Baasmo Christiansen (Kon-Tiki), Slimane Dazi (Only Lovers Left Alive) and Henriette Steenstrup (Turn Me On, Dammit!), Welcome To Norway! follows a couple who decide to open a home for refuges in the cold mountains of Norway.
Director Langlo is most noted for his 2009 comedy North (Nord), which won a FIRPRESCI prize at the Berlinale in 2009. Sigve Endresen produced the film for Norwegian company Motlys.