Documentary will be exclusive to the BBC's iPlayer VOD platform.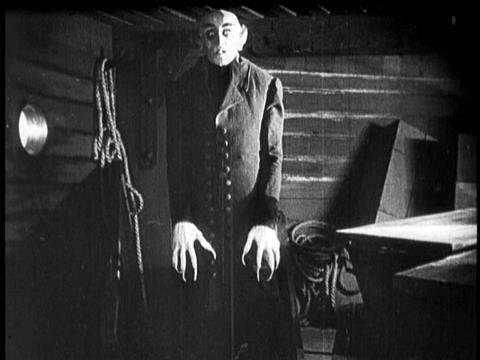 Charlie Lyne, the filmmaker behind teen movies documentary Beyond Clueless, is to turn his attention to horror for the BBC.
Fear Itself (working title) will be built from material spanning more than 100 years of horror cinema and reunites Lyne with Beyond Clueless producers Catherine Bray and Anthony Ing.
As well as studying the genre, which dates back to the beginning of film, Lyne will attempt to subvert the traditional formalities of the arts documentary to create a movie every bit as scary as the films at its centre.
A statement from the BBC explained: "Our journey through horror will be led not by historical chronology, but by the physical experience of fear within the human brain.
"We'll track a course through the involuntary reactions that make horror possible, and use them as a jumping-off point to explore how horror filmmakers tap into our most fundamental impulses."
The BBC Arts Production will be one of a raft of titles that the BBC has commissioned exclusively for its VOD platform, iPlayer. It will launch on iPlayer in August.
It follows the success of Adam Curtis' experimental documentary Bitter Lake, which has racked up close to 1 million requests on iPlayer.
That doc provided a jumping off point for Lyne, who told ScreenDaily: "I watched Bitter Lake at the beginning of February, and by the time I'd seen four minutes of B-roll footage from the War in Afghanistan play out beneath a Kanye West single, I was sold on the idea that iPlayer might just be the UK's best platform for bold, idiosyncratic filmmaking."
Beyond Clueless was the directorial debut of Lyne, also editor of UK-based movie blog Ultra Culture. The film, which premiered at SXSW 2014, cut together around 200 coming-of-age movies to deliver an essay on teen movies with narration from Fairuza Balk.