Daniel Mays and Mark Gatiss star in story about 1967 Sexual Offences Act.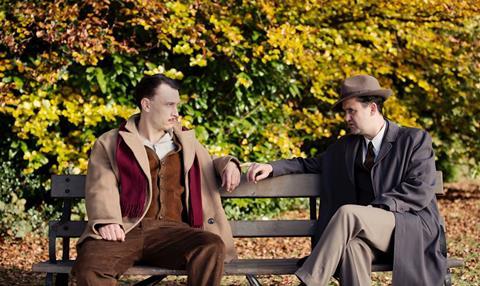 The 31st BFI Flare: London LGBT Film Festival (March 16-26) will open with historical drama Against The Law.
Marking the 50th anniversary of the 1967 Sexual Offences Act, which decriminalised homosexual acts between adult males in England and Wales, the film is based on Peter Wildeblood's autobiographical novel of the same name.
It tells the story of Wildeblood, a celebrated journalist, and his love affair with another man, which led to devastating consequences including imprisonment. His case instigated the publication of a report that recommended the decriminalisation of homosexuality in the UK.
Wildeblood will be played by Daniel Mays. The cast also includes Mark Gatiss, Richard Gadd and Charlie Creed-Miles.
The film was directed by Fergus O'Brien, produced by Scott James Bassett and written by Brian Fillis. It is a BBC Studio production and will air on BBC Two later this year.
The BFI will mark the 50th anniversary of the act with a series of screenings of events this summer, under the banner Gross Indecency season. Further details will be announced during BFI Flare.
Director Fergus O'Brien commented: "Making this film for the BBC not only allowed us to tell a powerful and important story in the evolution of LGBT rights in this country but also to capture for posterity the voices of some of the men who lived through these dark days in gay history. Their story, and the story of Peter Wildeblood, are timely reminders of the difficult journey it took to arrive at the rights enjoyed by gay people today and why it's so important that we safeguard them. I'm delighted and honoured that the film will be the Opening Night of BFI Flare".
Clare Stewart, BFI head of festivals, added: "Following on from a year in which we celebrated the 30th Anniversary of BFI Flare, world events have indicated that the need for our Festival is as urgent as it ever was. Against the Law is the perfect opening night film, a powerful British production that elegantly combines factual and historical drama, marking a key moment in the struggle for LGBT rights in the UK – an anniversary the BFI will also be commemorating with a season of film and TV this summer."