The British Film Institute (BFI) has appointed Leigh Adams as its director of education and skills.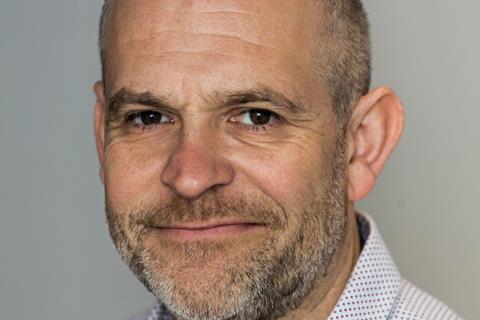 Leigh will be responsible for the BFI's ongoing nationwide film education and skills strategy, as outlined in its five-year plan BFI2022.
Leigh has more than 20 years' experience in secondary education, with a specialism in media studies. He was most recently head teacher at Costello School, Basingstoke.
In his new role, where he will report to CEO Amanda Nevill and will manage a team of 13, he will look to forge partnerships with education organisations, cultural venues and digital platforms.
He will be responsible for BFI Education's UK Learning programmes including the BFI Film Academy, which provides opportunities and training for 16–19-year-olds.
He will also oversee BFI-funded education partners including Into Film, and will manage the delivery of the recently announced UK Film Skills Strategy with Creative Skillset.
Leigh Adams comment: "I am delighted to join the BFI to help deliver its ambitious BFI2022 strategy, which focusses on celebrating and documenting our diversity, culture and heritage through increased access and inclusivity. The UK film industry is in rude health and I am excited to be entrusted with a key role in developing and leading the delivery of the next generation of educational and skills provision. It is paramount that there is continued exponential growth in the number of opportunities for all young people to engage both as the audience and workforce. This challenge is central to my new role and I am excited to work with the established existing team to achieve."
Amanda Nevill, CEO of the BFI, added: "Leigh brings valuable experience of the education sector to the BFI, coupled with a successful track record of leading large scale and ambitious changes to the schools he has worked in. I look forward to him driving forward our vital and wide-ranging film education and skills portfolio, ensuring opportunities to enjoy film are open to everyone across the UK – whether that is watching films, developing skills or forging a career."